How to make the on-demand economy work for you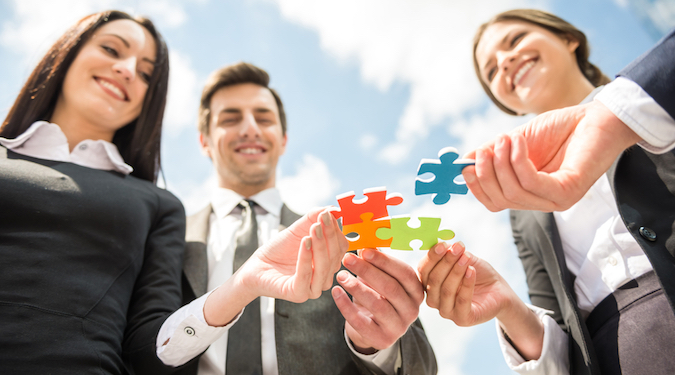 Tom Amos runs through new on-demand businesses offering alternative material, staffing and delivery options for marketers short on time, budget and resources.
Marketing departments are often the busiest and most time poor teams in any organisation. Multiple projects, promotions and events are on the go at any given time targeting numerous groups of customers, partners and stakeholders.
Adding to this the 24/7 role of communications and social media, we're all a little stretched, to say the least.
The on-demand economy that brings untold ease to our personal life – think Uber – is starting to permeate the business environment too, and so many of these businesses and apps can be used to make our marketing lives easier.
Below are a few examples of on-demand business services that are making the work life simpler for many marketers across Australia and can help take some of the pressure off you and your marketing team.
Freelancers
Companies like Freelancer, Fiverr and Upwork (the merger of oDesk and Elance) have been giving us access to freelance marketers, strategists, creatives, copywriters, designers, SEO specialists and web developers for a number of years.
The difficulty of using freelancers has always been two fold; firstly, the huge amount of time it takes to sift through various project applications, speak to many different freelancers and flip through their examples of work; and secondly, the uncertainty and blind hope that the person you choose for the project works out.
The explosion of the on-demand economy, however, has seen many startups offering simpler platforms for specialised freelance services that can see you save time and importantly, rely on pre-vetted or rated freelancers.
One of the new kids on the block, Prozely, connects marketing teams to experienced and hand-vetted copywriters for all elements of content creation. Newsmodo offers a network of vetted freelance journalists and experienced content specialists and Blogstock has created an online marketplace for buying and selling pre-written and custom blogs.
Temporary and promotional staff
Promo and temp staff are a staple for any marketing teams who regularly attend or host industry events and trade days, as well as those who rely on consumer promotions, large public events or guerrilla marketing campaigns to get their brand and product in the mind of potential customers.
We've all worked with temp agencies who have managed this process for us but again, the on-demand economy is changing the way we can employ quality and experienced temp staff.
Platforms like Sidekicker offer an on-demand workforce as an extension of your own team where you can go to hire, manage, pay and rate temporary workers, all in the one place. It offers a rating system that ensures all staff are accountable for doing a great job so you can have confidence choosing workers.
–
Related: Automation won't steal your marketing job, as long as you're human »
–
Sidekicker offers marketing departments a national workforce without having to fly your team across the country. Dedicated on the ground resources are available to help with business admin, hospitality, events and promotions – from promo staff that 'man' stands at trade days or hand out flyers to the public to experienced hospitality teams to staff dinners and networking events and even office temp staff to help pull together swag bags at the last minute.
Quality images and photography
Getting good quality images to support and illustrate marketing campaigns is crucial. For those without a budget for in house photography and design teams, the likes of Getty Images has been a staple for decades. The on-demand economy has seen a multitude of businesses and online marketplaces offering royalty free images for marketing teams.
Companies like Snapwire offer a marketplace for connecting brands with photographers on specialist projects while also offering an alternative to traditional stock photography. Unsplash and Shutterstock are challenging the traditional image sellers.
Delivery
The reliance on traditional courier services and Australia Post has been an ongoing frustration for many of us. At some point in time, all marketers seem to have experienced a whole delivery of new or pre-release product go missing or get damaged, spent time on the phone chasing a same-day or overnight delivery that still hasn't arrived six days later, or simply needed to get hardcopy proofs or contracts off to the agency immediately.
On-demand delivery services are thankfully removing our need to rely on the monopoly of Australia Post or the unreliable and expensive large courier companies. Zoom2u is an on-demand courier service that delivers same-day parcels with an app to register, nominate pickup and delivery times and track its progress. It also recently teamed up with Greyhound to provide next day delivery interstate.
_
Tom Amos is CEO and cofounder of Sidekicker, the online temporary staffing platform.