How well do you know the others around your table?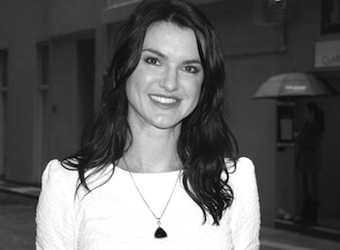 The nature of the market today means there are many 'strategies' circulating out there: media strategy, engagement strategy, content strategy, social strategy, search strategy. Are you dizzy yet?
More importantly, which do you actually need?
In truth, you need multiple people with multiple skill sets to look across a business cohesively for the best planning and ROI. The problem is that some people put their hands up as the solution for all. Yes, some providers have clear skills within a component of a digital strategy, but does this mean they can add value across all aspects of your marketing program?
Surely one consideration of who you put around the table is an attitudinal one. Meaning, those providing you with strategic guidance need to obviously be focused on your business goals but also not claim to have the answers across the whole digital landscape. That would be a tough ask for any one person.
Instead, go with people who know how to collaborate with other parties while confidently pursuing their area of expertise. The whole team needs to keep their eye on your end business goal, not just a compelling demonstration of their particular skill set.
That said, a lot of clients talk to us about the effort required to bring together all the component parts. They are not the only ones. David Morgan, CMO of Nestlé's Oceania operation was recently quoted as saying, "Marketers spend so much time managing agency relationships, they have too little time left to do their job and that has to change."
As well as keeping up with stakeholder management and costs, what about keeping up with what their agencies strengths actually are? Who do you call for a content strategy, versus a social strategy? I will guarantee, no matter who you brief, they will have a crack. With very mixed results.
My philosophy is to cut through all the confusion and just simply 'work back from the transaction,' ie. the desired business goal. Go with people who know how to get the right skills in the room, at the right time.
It's about choosing people who not only understand digital strategy – but will own and drive the digital strategy from the first client meeting, not the late arrivals to the party who as a result of not being part of the original business issue discussions can't identify strategy gaps. Leaving clients to 'suck eggs' and flounder in a game of 'connect the dots'.
Clients are also often confused as to what they have actually paid for. We see clients tell us, 'We already have a digital strategy, thanks,' when in fact what they have is a media strategy. A media strategy is defined by Wikipedia as 'how messages will be delivered to consumers. It involves: identifying the characteristics of the target audience or market, who should receive messages and defining the characteristics of the media that will be used for the delivery of the messages.'
The digital strategy I refer to is one that takes into consideration all of the business' touch points and works out how the online components work together to support and drive the overall business goal – usually growth.
How messages will be received is just one part of it.
Here are three starting points to help identify what credentials you need around the table:
Audit and review the existing digital ecosystem. What channels, platforms and content is there to work with? What's your benchmark?
What does the future look like? What are the business' goals? Best to work with top three and rank them as a percentage to determine focus and priority.
Identify key audiences and their current and future state journeys to arrive at a gap analysis
Then it's a case of filling in the gaps with the people and skills you trust to work collectively towards these objectives.