Companies will get controversial with EX transformation in 2020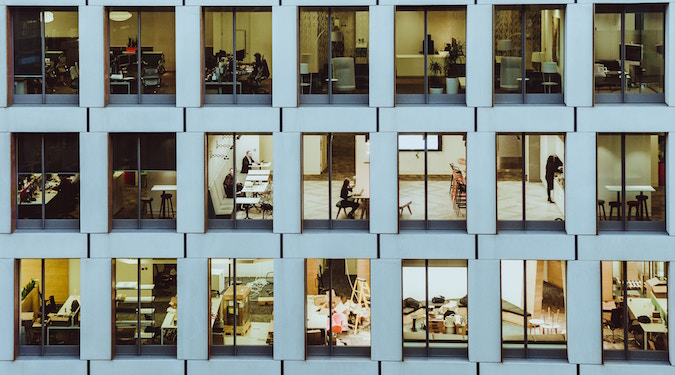 Firms will be bolder and more unapologetic with EX as the harmful outcomes of providing poor culture and conditions intensify in 2020, Forrester predicts.
2020 will be the year of the niche employee experience (EX), Forrester foresees in its 'Predictions 2020: Employee Experience' report. Companies will stop trying to be all things to all people and instead emphasise the unique experiences they offer.
Report authors Samuel Stern, JP Gownder, David K Johnson and Andrew Hewitt believe brands will stop apologising for unorthodox EX, stop treating gender as binary, infuse leadership ranks with brain-based insights and democratise EX investments beyond HQ.
Here's Marketing's take.
Stop pleasing everyone
"If your EX isn't for everyone, then you're doing something right," says the report. Flipping Leo Tolstoy's "happy families are all alike; each unhappy family is unhappy in its own way", Forrester says "every good EX must be good in its own way, while lousy EXs are all alike." Perhaps to nail EX and attract the best-fit talent in 2020, we must stop apologising for quirky EX and better understand who will not make a great cultural fit.
Forrester uses the example of Southwest Airlines, which seeks employees that align to its values of "Warrior Spirit, Servant's Heart and a Fun-Loving Attitude" to foster a culture of great service and happy customers.
"We expect more companies to embrace their unique, challenging employee experiences suited only to certain types of employees," says Samuel Stern. "They'll take more pride in what sets them apart, rather than apologising for it. EX leaders will make sure their recruiting communications attract candidates who are the right fit for their company's unique EX."
Ditch the pronouns
In the US, 32% of adults aged 18 to 29 personally know someone who prefers gender-neutral pronouns. The corporate world is expected to embrace the use of preferred pronouns and firms will begin taking steps to ensure their personnel and customers can honour each employee's personal preference.
The steps, such as non-binary-gender booking options and encouraging employees to use their preferred pronouns in client-facing comms, are relatively easy, says Forrester. More firms will take them and create "an environment where marginalised and underrepresented groups feel a sense of belonging and community in 2020."
"As they do, they will reap the benefits of high engagement levels and fierce loyalty in return," Forrester says.
EX will extend beyond HQ
While the link between good EX and talent retention and optimised performance has been recognised and invested in recently, it has yet to filter beyond the cubicles. "Non-college-educated workers" who don't sit at an office desk represent nearly 2.7 billion people worldwide. They have unique demands, work long hours, deal with customers, often have a physical element to their jobs and have little access to the resources of their HQ counterparts.
In 2020, says Forrester, "this deskless workforce will undergo an EX investment renaissance as companies seek to find and retain non-college-educated employees for high-attrition industries like retail, quick-service restaurants and hospitality."
In the US, retail giant Dick's Sporting Goods committed US$10 million to supplying physical store associates with mobile devices and JetBlue and Walmart are investing in virtual reality solutions to help train employees.
Another example Forrester offers is Starbucks, which in the US enjoys annual employee turnover of 65%. The industry, in comparison, averages 150% to 400% turnover. Starbucks is vigilant about potential EX disruptions. It studied the effects of the rollout of mobile ordering in stores, for example, making adjustments that ensured staff workloads were not affected and reducing the amount of time staff spent handling these mobile orders.
This article is part of our coverage of Forrester's '2020 Predictions' series. Try another:
Photo by dylan nolte on Unsplash