Remove your head from the sand: online meetings can and do work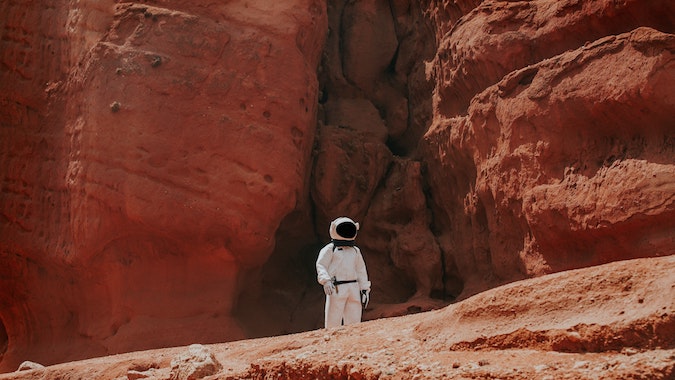 The new frontier of online meetings and virtual events are here, whether the industry is ready or not – vaccine or not. Brad Foster uses a case study to show how, with a little collaboration, virtual meetings/conferences can be not only financially viable but also highly engaging.
"Hey, let's hold a meeting. A virtual one."
"Maybe we should just wait and see if things blow over in six months' time."
"You said that six months ago."
People. Things haven't blown over. And they're not likely to for some time to come. That elephant over in the corner there. She/he is there for the long haul.
Your staff, customers, and industry associates meanwhile still all have a job to do. But it's getting harder to do it. 
Good business needs great collaboration. Whatever sector you work in. We need to share knowledge and be on the same page. We all know what used to happen. In the good old days of 2019. 
And now they don't.
Recently I started working for a conference company, ICMS Australasia, who was bucking the trend of shutting shop and living off JobKeeper payments and getting on with what they had always done best. Bringing people together. They just had to start doing it differently and convincing their clients that it would work. 
In 2020 they did five virtual meetings and this year they've started with a bang running a completely online event for over 2100 of the world's leading scientific researchers in the space sector.
These are people from places like NASA who I imagine aren't the type of folks who suffer fools easily. Which meant this online meeting had to be damn good. One article I read described this event, COSPAR 2021, as "the Olympics" of space research conferences.
Due to be held in mid-2020 in Sydney live, a decision was made to delay it to late January 2021 as a hybrid event. Then, as borders closed and international travel was shut down, yet another decision was made that it would go ahead as a virtual meeting only.
But what would the punters say? Would they pay an attendance fee as high as if they were there in person? Perhaps surprisingly to some, the majority said yes.
Because here's the thing: this meeting – the 43rd Committee on Space Research Scientific Assembly – held every two years, is extremely important to those working in the space sector. 
When you hear and read that a space mission to mars might take a year or more and then a couple more years to come back you might be mistaken to think that things happen pretty slowly in the world of space exploration. But it doesn't. Things happen fast. Think Elon Musk and SpaceX and what he's managed to achieve so quickly.
The people working in this sector – like every industry – need to collaborate. They need to share knowledge. They need to do deals. They can't wait until maybe they can come together for real in another years' time. They need to talk now!
And so we had to help make that happen. 
Build it and they will come
From the experience they had with virtual meetings in 2020, ICMSA sought a technical partner that said it could deliver everything that had to be delivered. And it was a lot.
They settled on a local company called Intrado to develop the platform that allowed for dozens of concurrent presentations to be live streamed around the world, some of which had to have in real time Q&A capabilities.
Months before the start of the meeting they began receiving video presentations from attendees who had been accepted to present on their area of specialty. At the end, these totaled 2500. All of these had to be edited to fit the time frame allocated. Those that didn't cut the mustard in terms of quality were sent back.
Meanwhile, sponsors who were throwing big bucks into having their own exhibition stand at what was going to be a live event had to be encouraged to remain on board as sponsors. As if it was a live event, the platform allowed for an exhibitor zone where exhibitors could interact with delegates.
That section resulted in 1088 interactions between sponsors and attendees.
At the assembly's conclusion, ICMSA recorded 5283 downloads of presentations, 99.8 percent online engagement and over 1500 individual delegate interactions. The numbers of downloads and interactions are anticipated to continue to grow during 2021 with the platform opened for the remainder of the year. 
Do I look big in this conference centre?
Because Sydney was to host this event and the majority of delegates were international, the other important component of this virtual meeting – of any virtual meeting – was to make the platform look very inviting, adding some tried and true images and icons of Sydney that we all know for visual effect.
To do that, the in-house graphic design team recreated the International Convention Centre Sydney and even added a few extra touches – like views through the conference windows of the Harbour Bridge and the Opera House.
They used vibrant blue to match the conference logo, which was also reflected in the conference app that sent messages to delegates reminding them where to be and when.
In the conference downtime, delegates could even watch a tourist video about Sydney that would hopefully entice them to visit one day in the future.
The Saturday evening that would traditionally include a Welcome to Country and awards ceremony, did just that in this new, virtual world. ICMSA was thrilled to pre-record this with 35 Australian performers, many of who hadn't worked for the past 12 months.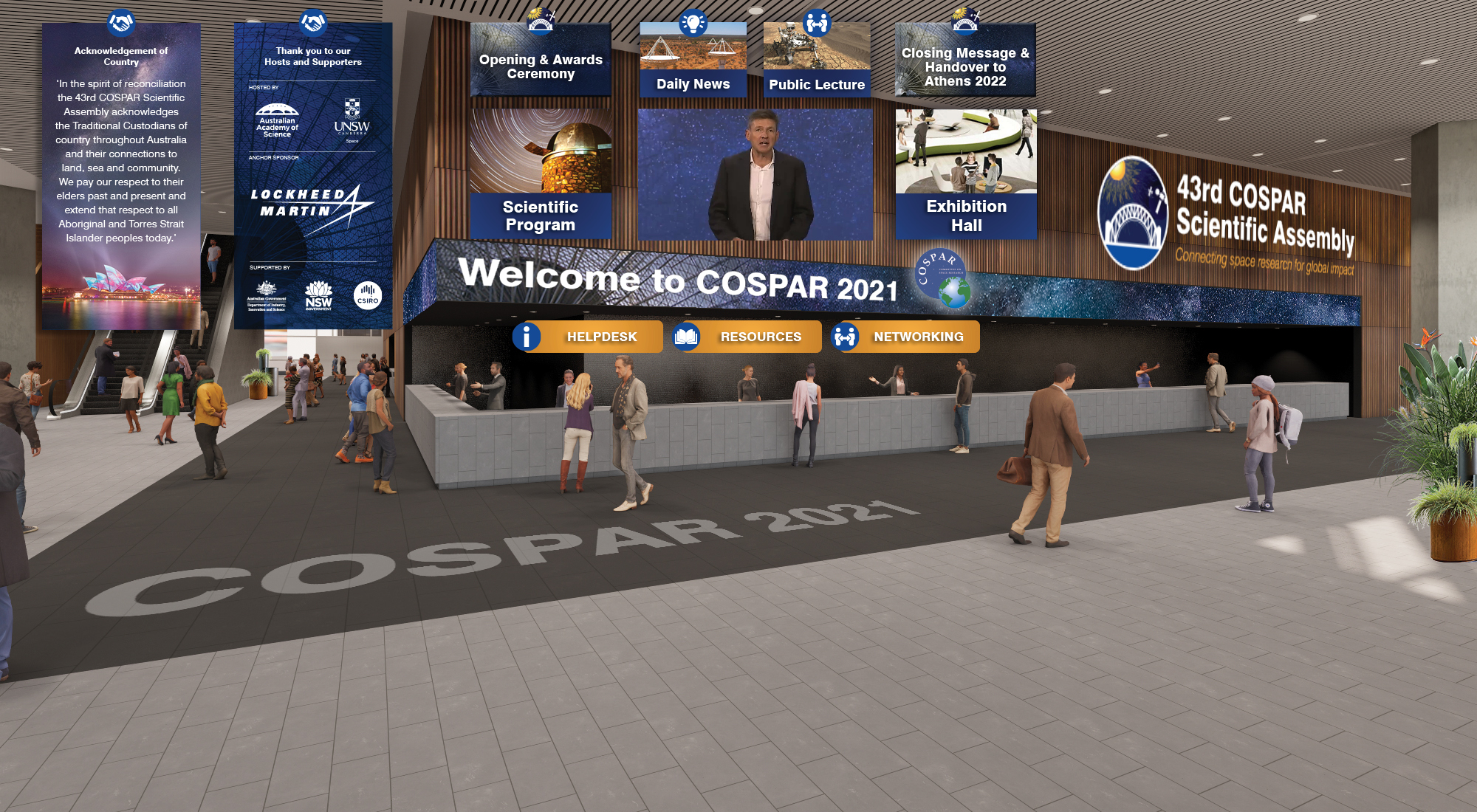 Longer event, shorter days
One of the most important decisions was to extend the three day conference to six and reduce the hours per day to three in the morning, for those in the Asia Pacific, with a repeat of content in the evening, for those from the Northern Hemisphere. 
It worked incredibly well, with the highest number of participants recorded on day 5 – 1495 in the AM session and 1503 in the PM session.
The only ones who were challenged with this system was the ICMSA team and the technical staff. But of course, they really didn't mind. This event was, after all, something to be extremely proud of.
COVID, COVID, go away
The COVID-19 vaccine rollout is not going to mean an instant return to the good old days of live meetings, particularly those with international attendees.
And yet for businesses and industries to continue to grow and develop, collaboration must continue.
One of the most comprehensive studies of the impact meetings can have was completed in Australia by Business Events Sydney and the University of Technology in 2011. Researchers attended five conferences and asked delegates questions relating to the benefits of their attendance. The most profound results were:
91 percent agreed that the conference immediately exposed them (delegates) to new and innovative ideas.

83 percent agreed that the conference enabled the local sector to showcase its expertise to a global audience.

76 percent agreed that the conference supported the development of global research and collaboration.
 It can still happen. It does still happen. Right now virtually. You just have to get your head out of the sand to see it.
Brad Foster is a corporate communications specialist at ICMSA.
Photo by Nicolas Lobos on Unsplash.