Rethink, rebuild, reframe. Why and how brands need to adapt to survive and thrive.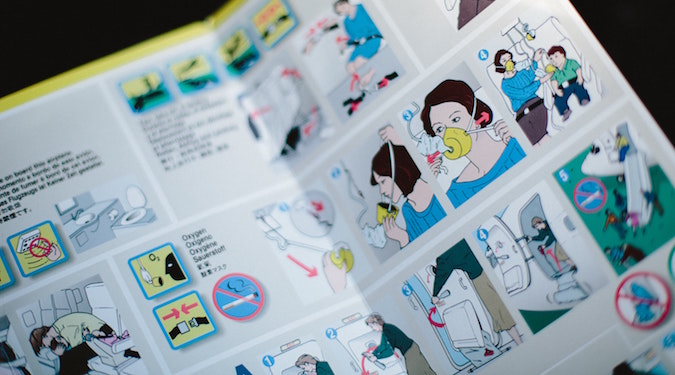 Alison Tilling and Daye Moffitt explore how brands can rethink business models and rebuild frameworks now to impact their futures.
During its 100-year history, Qantas has hammered home one critical piece of safety advice to its passengers: Fit your own mask first because you can't help someone else if you've run out of oxygen. During COVID-19, Australian businesses of all sizes have needed to take heed of this advice and keep revenue coming and their people employed. In other words, before they can help others, they have needed to secure their own mask.
The question is, how?
No business or individual can single-handedly control the economy, but they can inspire and mobilise their workforce. There is no doubt, the way we work will look distinctly different in the aftermath of COVID-19. This is not business as usual; brands need to rethink business models, rebuild frameworks, fortify revenues and help stimulate an antifragile* economy and future.
Business leaders have a choice: design for this new context, with people front of mind or wait to be defeated by it.
Supercharge digital efficiency. 
Shift from a reactive 'remote working' modus operandi into a highly effective distributed taskforce system and mentality. Use technology to reinvent and improve not only how you work but also how consumers interact with your brand. Japanese sports brand Asics recently used virtual reality to promote the launch of its new shoe range, creating a new 'Virtual Innovation Lab' within just one month[1]. Digital technology powers ultra-agility through challenging times. Charge up!
Invest in the midterm.
Set strategies and invest in new ideas to bridge the gap between short and long-term goals. Airbnb, alongside other leading travel brands, has pioneered a new virtual travel industry boom[2]. In mid-April, the brand launched its digital Small Group Tours inviting 'guests' to meditate with Japanese Buddhist monks or learn to mime from a professional mime artist in France. Swift acts of ingenuity will keep your brand front of mind and drive future revenue.
Make friends with enemies. 
Do the unspeakable and make friends with the competition. Challenge your industry to design new solutions to problems you all face, together. Make new and meaningful connections to harness the power and resource of the collective. Working in a vacuum right now is likely to suck. There's never been more truth to the current catchphrase "We're all in this together" – leverage it.
…and know that oxygen will flow, even though the bag may not inflate.
Qantas' other piece of advice is useful as we emerge from the grip of COVID-19. To choose what we do and don't want to bring with us from this period of 'business as unusual', we need to give ourselves some time to reflect, learn, and know that we may not see the signals of success immediately. This is true not just for business models, but also for working culture models.
What 'business as unusual' has shown us about working culture
This is an intense time, and there has been intense focus – and fast change – around working culture. A LinkedIn survey found over 65 percent of Australians believe that working from home will become the 'new normal' even after COVID-19 has abated[3] and Barclays' CEO recently said that putting up to 8,000 people in a building may be "a thing of the past".
Adapting to a different world
Businesses and leaders need to reflect on the habits and rituals from this period of intensity to build a 'new normal' and adapt for them. If distributed teams are here to stay, for example, working culture needs to foster their mental health and moments of connection without forcing it. As 5G networks embed, this technology will also help foster distributed teams and their development through the 'Internet of Skills' – immersive technology making remote learning and training a stronger prospect.
The action business leaders choose to take now will have an impact on the next ten years.
Our advice? Choose your actions wisely, fit your own mask first, remember that people are at the heart of all of the best businesses and that the bag may not immediately inflate.
Alison Tilling is the chief strategy officer AUNZ at VMLY&R.
Daye Moffitt is the executive strategy director at Landor.
Photo by Calle Macarone on Unsplash.
[3] LinkedIn Workforce Confidence Index April 2020.
* The term 'antifragile' is taken from 'antifragile by Nassim Nicholas Taleb.