Start-ups that skyrocketed after previous downturns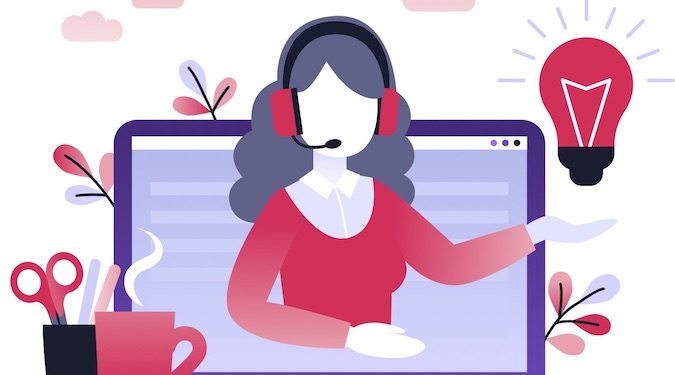 Gillian Laging explores three examples of tech start-ups that managed to not only survive but thrive after economic downturn. 
As the world strives to overcome the impacts of the pandemic and Australia continues to take its first shaky steps toward a brighter economic outlook, we can take inspiration from those who have not just weathered economic upheaval, but who have thrived during uncertain times.

While the average Australian entrepreneurial endeavour may have little in common with U.S. tech behemoths that rose stratospherically from the ashes of the global financial crisis (GFC), it's hard to deny the aspirational dream of founding the next unicorn, which burns within many of us. 
In this article, I unpack several tech success stories to fuel that inner fire. Each example highlights a different approach to building a business in difficult times, as well as how these brands have fared in the years since.  
These examples give hope and highlight that there are many different ways you can build or pivot a business during adversity.
Assistly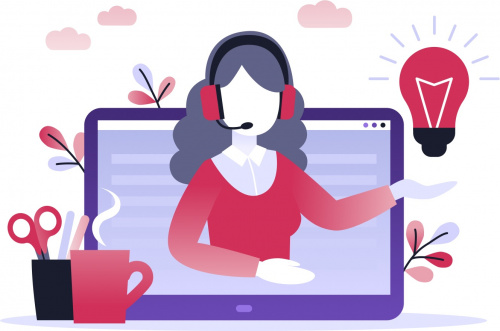 Assistly is an interesting case study of an incredibly quick turnaround from inception in October 2009 (just as the economy was beginning to recover from the GFC) to an $80 million USD acquisition by Salesforce a mere two years later. 
In a nutshell, Assistly was a customer service app that helped small businesses manage support requests across multiple channels (with a focus on social) as well as a CRM backend to capture support metrics. The winning strategy included having an appreciation for the challenging market conditions, as well as domain experience of the three founders.

The expertise of the founding team meant they didn't need to learn through trial and error, allowing them to jump straight into market research and prototyping. Assistly used the early version of the app to onboard early adopters on free accounts. Only once they had won several large accounts did they proceed to capital raise in early 2010. The post GFC economic climate made investors skittish, and even with a proven solution, Assistly struggled to secure investment. Fortunately, they managed to secure $1.7 million Series A, which allowed them to develop and release a Beta version they were able to begin charging for. Assistly took a conservative approach to financial management and were able to prove the viability of their solution without burning through capital.
In January 2011 they closed a $4 million Series B round of funding, and in September 2011 Assistly was acquired by Salesforce for $80 million.

Applying the lessons of Assistly to today:
The Australian employment market has taken a hammering, with many talented people losing their jobs or working reduced hours. Now could be the perfect time to tap into your network of talented professionals. Is there an opportunity to pull together a team with deep market knowledge to begin building something new? Spend time researching your market, prototyping your solution and finding early adopters – the economy may still be volatile, but now is the perfect time to lay the foundation for future success. 
Groupon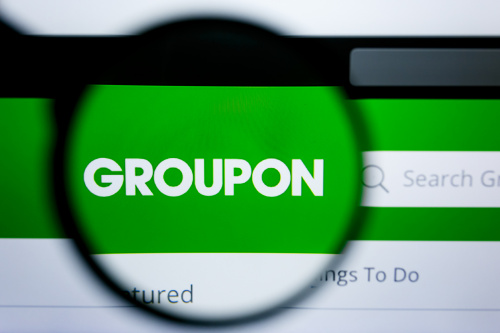 The trajectory of Groupon over the past 12 years is reminiscent of a roller coaster ride, and the company has as many lessons in 'what not to do' as 'what to do'. However, it's the early success of this discount business that is relevant to those thinking about building a business now.

Groupon splintered off from 'The Point' – a failing business founded by Andrew Mason. The seeds of Groupon – leveraging consumer power – were uncovered in the successful aspects of The Point and in 2008 Mason pivoted to focus, ultimately creating Groupon.com. The early days of Groupon may provide hope to those who don't think they have the ability to hack together a proof of concept, or the means to invest in a professional prototype. Instead, it was all about the hustle; calling up businesses and blogging about the deals that he managed to secure each day – Groupon only took a cut of the sale if a certain number of customers purchased the deal.
The business initially grew through a mailing list where anyone could see the deals, but you had to subscribe in order to purchase one. This rapidly grew subscriber numbers and therefore the amount of exposure for businesses who listed on the site. Before long the outbound sales strategy of calling hundreds of businesses a day was no longer necessary, as companies scrambled to be listed on the site (with only one in eight accepted). 
The premise was a win-win. Businesses were feeling the pinch from reduced consumer spending and consumers wanted to maintain the lifestyles they'd become accustomed to prior to the GFC. In 2010 Groupon turned down a $6 billion USD buy-out offer from Google, instead choosing to announce an IPO in 2011 that valued the business at over $16 billion USD. Since going public Groupon failed to maintain its trajectory, posting a loss of $37 million USD in their first quarterly results and scrambling to remain relevant ever since. Customers that were acquired through Groupon deals were both low-margin and disloyal, which made the site less attractive to businesses once the economy began to recover from the GFC. Email marketing lost its early efficacy and the daily deals were more likely to end up in spam folders. 
12 years after they launched in 2008, Groupon is still operating (although Australians may be more familiar with local success story Catch.com.au) and considering other strategies in order to remain competitive. In early 2020 it announced it would cease selling goods in order to focus on experiences – although the $1 trillion dollar experiences market is facing some challenging times ahead with COVID-19.
Applying the lessons of Groupon to today:
If at first you don't succeed… While his previous business failed, Groupon founder Andrew Mason was able to identify the feature of his former business that had potential and he ran with it. He had the awareness of when to pull the pin, the agility to pivot and the ability to hustle his way to success. Groupon solved a pressing problem for both businesses and customers. 
While a global pandemic throws up countless unprecedented challenges, there are still opportunities within the rubble.
MailChimp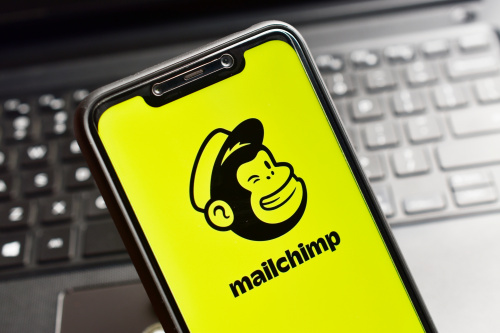 The catalyst that led to the continued success of MailChimp almost 20 years after it was founded, is familiar to many Australians in the current climate. At the height of the dot-com bubble in 2000, founders Ben Chestnut and Dan Kurzius got laid off from their web design jobs. Faced with a challenging job market they launched their own design consultancy – Rocket Science Group. The early MailChimp solution was a side product from responding to the needs of their clients, who were increasingly asking about how to reach their customers through email. 
It wasn't until 2007 that Chestnut and Kurzius began seriously considering pivoting their design consultancy to focus on MailChimp. Up until that point it had remained a side gig, steadily growing a portfolio of small business owners – all paid subscribers of their customer email solution. Their choice to close their design consultancy to focus solely on building MailChimp coincided with the beginning of the GFC, which is when their passion for helping small businesses paid off. Despite the fact that MailChimp had grown through acquiring paying customers, and the founders' opposition to the freemium model, they knew they had to pivot. Suddenly small businesses were struggling and desperate to reach their customers, so MailChimp introduced a free tier – only charging businesses when they reached 2,000 subscribers. The new model was an instant success, sending their user numbers skyrocketing from a few hundred thousand to over a million within a year. Their fortunes have increased since then, with customers who may have never used the system graduating to paid accounts.
Presently MailChimp remains privately owned, despite countless offers from venture capitalists as well as buy-out offers. It has retained its laser focus on customer need, building features to help small businesses succeed. MailChimp's willingness to evolve its offering resulted in $700 million USD revenue in 2019. With its track record weathering the last financial crisis, it is well positioned to thrive in the current climate too.

Applying the lessons of MailChimp to today:
Your side gig could pay off, big time! Like Assistly, the MailChimp founders used their domain expertise to launch their own business. Although MailChimp was a side gig for the first few years, their customer-centric focus meant the founders were able to sustainably grow the offering purely by meeting user demand.
Lastly, don't be afraid to pivot! To begin with, the MailChimp founders didn't agree with the freemium model, but the impact of the GFC on small business owners meant this was the only way they could meaningfully support their core user base – and it turned out to be a winning strategy.

Thriving in uncertain times
Whether you aspire to build the next big thing to land that big buy-out offer (Assistly), gain VC investment and grow aggressively (Groupon), or just bootstrap your way to long-term success (MailChimp), don't be discouraged by the current headwinds. 
After all, one thing we're not short of in 2021 is problems to solve!
Gillian Laging is the director of marketing and business development at Blitzm Design.