The CMO-CIO relationship: a powerhouse for digital transformation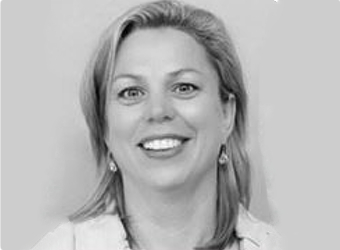 CMOs and CIOs share an end goal, but that doesn't mean harmonious cooperation comes easily. Arlene Wherrett expands on her first post to explain how the two leaders can become as intertwined as the business technology they govern.
At its core, marketing is about communicating, and in today's hyper-connected world, communicating is about technology.
Although they may each focus on different aspects of business relations and customer experiences, the CMO and CIO's end goal is the same: to generate the best return from the technological platforms (mobile, website, apps, and internal platforms) that a company is using.
Being officially in the new era of the 'always on' customer, it's simply not enough for companies to provide a positive customer experience anymore. They must integrate compelling content that truly engages with the customer to remain competitive.
The CIO needs to be more agile, customer-responsive and creative; but in a space where customer interaction is increasingly digital and where key technologies are increasingly in the hands of the customer, both the CMO and CIO are 'technically' working outside their comfort zones.
READ: Arlene Wherrett: Two things to remember for a harmonious and powerful CMO-CIO relationship »
To provide greater alignment and interaction between the two functions (which will create an integrated enterprise centred on the customer experience), the CMO and CIO should take the leadership position for their respective teams so marketing and IT are working hand in hand in the design and deliver of a company's digital solutions.
Technology and its governance 
Every day the very definition of 'technology' is getting broader. To keep the fixed mentality of 'IT is in charge of all things tech' is unrealistic in an age of BYOD, universal web access and constant pressure to meet KPIs of customer engagement (and sales profits). IT cannot be in charge of all tech spending when tech is so intertwined in everything that the company does.
For example, does IT purchase and operate the badge scanners or iPads at a conference? Does IT create the microsite for a campaign to be hosted? Does IT set up social listening dashboards to follow the company's communities? Does IT control how marketing uses Google AdWords to bid on keywords? Simply put: no.
This also means that all tech is not equal and should not be governed equally. Selecting the company's core CRM or marketing automation platform is not at the same level of selecting a content curation tool or an agile project management tool. For key infrastructure systems, IT and marketing should collaborate deeply in their selection, integration, and operation.
The C-suite also needs to free the CIO from cumbersome infrastructure and seriously look at an infrastructure-as-a-service model. Companies that are completely cloud based (with all of front-end and back-end systems in the cloud), have ensured ability is the primary focus which means supportability, flexibility and scalability; all essential ingredients for engaging and retaining the 24-7 customer.
It also means, ultimately, a very different role for the CIO since they are not dealing with mundane cost-centre activities that keeps the CIO behind closed doors and away from the CMO. Instead the CIO can ensure there is time to engage and mix with the marketing team.
The change in customer channels
Most companies experiencing massive digital uptake are seeing less and less traditional engagement; such as walk-in or over the phone orders since the world has embraced web, cloud, mobile, apps, software-as-a-service and social media – all things that are outside the traditional 'command and control' empire of the CIO.
This means the technology powering that digital capability needs to be working hard and working to optimum performance. The life blood of a company could very well depend on the ability to take orders or engage in conversations with the customer through a channel such as Facebook; and marketing is one of the big winners from this.
The IT department needs to come to terms with the fact that they cannot – and will not – be able to control what the marketing department does any more. For the CIO to be able to operate effectively, they need to get inside the customers' heads, and that's where the CMO comes in. They have to work together.
At the office
To generate the best return from technological platforms, leaders need to create a company business structure that reflects a marketing mindset. For B2C companies this could include running IT as a profit centre so the CIO experiences challenges and projects that are similar to the COO of a digital business.
Looking at the physical (and where it's possible), IT and marketing should occupy the same floor of the building. This way the CMO and CIO work more closely with each other and are around the day-to-day campaign creation and there when ideas are generated. Where face to face is not possible, scheduling regular telephone, web or video check-ins.
Social media, intelligence, customer metrics and big data
As technologies like RFID and social media become more widespread and devices like smartphones and tablets expand the already high technology engagement by consumers, marketers are in an enviable position to extract a bounty of information about their customers.
Social is the perfect example of where a productive CIO-CMO partnership can boost a company's social media strategy. The need to generate the best return from those channels should be the common ground required in both roles understanding what the business' end customers do, what they look like, and what information needs to be captured when employees interact with these customers within their walls.
CIOs need to continue to focus on getting a hold of today's big challenge of managing that data explosion. The transactional systems are still there, but now they have new data that the CIO has never had to deal with before which includes the unstructured data from channels like Facebook and Twitter.
Conclusion
The explosion of data is changing the nature of business worldwide, by making it possible for tech-savvy companies to deal with their customers at an individual level. We are in a world that is becoming more instrumented with a shift around how organisations work with their customers, from the point of first interaction all the way down the supply chain.
It is becoming clear that marketers who fail to adopt a data-driven marketing strategy will no longer be able to effectively meet today's consumer needs. Likewise, CIOs who do not embrace the rapid change of IT environment will no longer be an asset to their company.
Today, you simply can't have one without the other so IT and marketing need to be visible to each other and get used to an up-close and personal relationship; that's how they need to work together – intertwined as the technology itself.
Arlene Wherrett is Bluewolf's Managing Director ANZ, based in Sydney.