The next horizon in customer service is closer than you think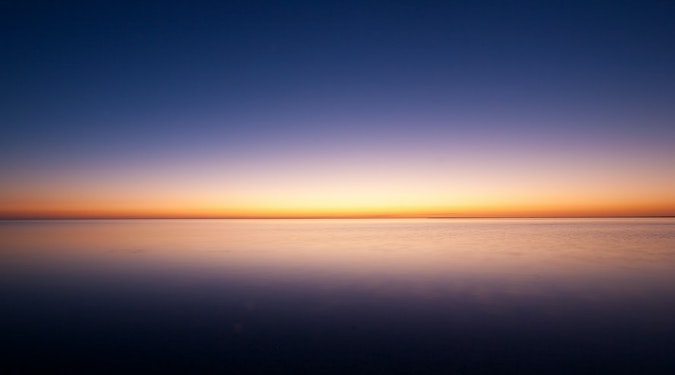 Many businesses already have a future-ready customer service system in place – they just don't know it. Abhishek Malhotra explains how the pandemic gave brands what they needed to deliver personalised CX across voice and digital channels.
We all know the impact the pandemic had on customer service. Call volumes skyrocketed. Online interactions exploded. Brands battled infrastructure issues and staff shortages. Burnt out contact centre agents headed for the exit. Customers were left frustrated by excessive call wait times. 
We also know how businesses responded. Scrambling to upgrade infrastructure and technology so agents could work remotely. Adding or expanding digital channels like live chat and SMS messaging to manage overwhelming call volumes. 
What most organisations don't know is that the platforms and technologies they put in place to survive the pandemic gave them what they need to transform CX and thrive in a future customer service world.
The capabilities are there – but they're vastly under-utilised. It's like buying a smartphone and only using it to make calls. They're capable of so much more.
From gloom to boom
Pandemic-driven technology upgrades have created an opportunity to use the power of data and AI to deliver personalised CX and drive satisfaction across voice and digital channels like never before.
Timing was key. Coronavirus hit just as an embryo of change developing behind the scenes was ready to hatch. 
The platforms are now ready. The technology is now mature. Digital channels have become the norm – and the preferred contact mode for many, especially younger generations. And the technology upgrades needed for CX transformation are already in place.
Transformations already rapidly happening in this space include:
Flattening Interactive Voice Responses (IVR) with natural language queries

When COVID hit, we heard a lot about 'flattening the curve'. Now, Natural Language Understanding (NLU) is flattening IVR systems. Instead of customers pressing 1 for this and 2 for that and hoping they get what they want, they simply tell you why they are calling in their own words.
Customer inquiries automatically answered by conversational AI-powered self-service applications and bots across all channels.

Using conversational AI to automate initial contacts (including authentication) and enabling customer self-service is freeing customer service agents to focus on more complex queries.
Intelligent search is finding accurate information faster

Intelligent systems powered by machine learning instantly find what is needed from integrated systems and present it to customer service agents. No putting customers on hold to search a standalone knowledge base, CRM, or legacy system for an answer.
Aligning digital channels for a true omni-channel experience

Adding channels like live chat was a quick fix during the pandemic – but it didn't deliver a uniform customer experience. Aligning digital channels is delivering a consistent experience across all channels.
Using historical data for personalisation and operational efficiencies

The use of historic interaction data points across multiple channels, combined with predictive data analytics, is creating operational efficiencies – and providing a more personalised customer experience.
Upgrading the Customer Service agent experience
Contact centre AI-powered insights and automation are making agents' jobs less stressful to improve wellbeing and retention. The agent becomes a product specialist when the system serves them in real time to answer any product query.
Smart home speakers a self-service contact channel

Instead of customers calling into a contact centre, they can ask their home smart speaker to support their queries directly. This could range from checking product availability at a store, to asking their local council about bin collection day.
The CX success stories of the next decade will be written by businesses willing to embrace the power of conversational AI, data, and automation in collaboration with experts to support growth and create human-like experiences. 
The hard work was done during the pandemic. Integrating what is already in place is the easy part.
Abhishek Malhotra is VERSA CX transformation technical director.