Whose corporate social responsibility is it anyway?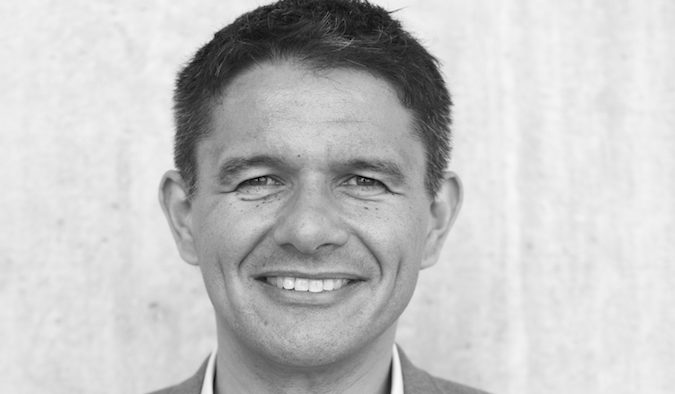 A charity campaign winning the MFA Grand Prix is a sign of things to come, writes UnLtd's Steve Taitoko.
Until recent times, many businesses in our industry have focused on direct routes to gaining value from corporate social responsibility (CSR). Pursuing easy-win strategies or PR-able activities with the view to direct commercial benefits like award or client wins, or ticking the box on 'community service airtime'.
But when it comes to the social benefits, these corporate activities often fall far short of the mark. The good news is that we're rapidly seeing a new era of CSR behaviour marked by a much clearer focus on the total business value. From an organisation point of view, much of this is being fuelled by the desire and demand of employees, who want to work for purpose that translates to meaning in people's lives.
 As employers recognise their enormous potential to make a difference in the world, they're establishing workplace cultures where people are encouraged to find 
the space for the important things. 
For business leaders, connecting yourself and your teams to purposeful work may take some effort and reflection time initially, but the longer-term results will be evident: more motivated, inspired and engaged teams.
As the proportion of Millennials in our workforce grows (by 2020 Millennials will form 50% of the global workforce, according to PricewaterhouseCooper's 'Millennials reshaping the workforce' report) the total population of people that want to work for a cause will mean purposeful work becomes non-negotiable.
Every year that goes by it becomes more and more of a must-have – not a nice to have – for employers to weave cause-related work into people's day jobs.
Essentially we're talking about a growing demand for authenticity, which is unobtainable by a shop window approach to CSR. Company values are now guiding the way campaigns are delivered and the type of clients agencies take on board. Authenticity is key to the heart punch because consumers are more discerning and far more selective, simply because they are more informed about what's happening in the world.
–
RELATED: Dee Madigan talks with Marketing about CSR and climate change debate. Read more »
–
There's no better example of how our industry is already thinking differently than the MFA Grand Prix winner in 2015. The #laceitup campaign for charity Youth Off The Streets was delivered o a $12,000 budget – and beat out the likes of Coca-Cola and other multimillion-dollar promotions because it spoke to a cause. It put homelessness back on the national agenda. It tapped in to a real life insight around young homeless people who, without a place to sleep, leave their shoes on in fear of losing them.
Of the campaign, the judges said: "As an industry, we talk about 'living the brand': this is it. #laceitup shows what good thinking can do to your business."
And this is indeed a sign of things to come. At UnLtd we believe the pro bono category is set to be a serious contender to take out more top awards in the future, as campaigns that deliver powerful human results will continue to resonate strongly – with target audiences and judging panels alike. When it comes to UnLtd and our mission – to undo youth disadvantage – we will start to see more open and thoughtful discussion around the underlying causes of social issues such as neglect, abuse and youth homelessness in 2016.
_
CALL OUT: UnLtd is seeking experienced marketers for board positions in its charity partners. Learn more »
_
For our industry, a real desire to shift the public mindsets from not only 'How can I contribute?' to 'What are the things that matter?' will see that the (currently unacceptable) increasing trend in youth disadvantage is reversed. As the philanthropic foundation representing this industry, we at UnLtd have got a lot of work to do to move the dial to a point where we can say that we're effortlessly transferring our industry's resources to achieve major social outcomes.
UnLtd's charities struggle with brand awareness, particularly in the digital age, and learning how to optimise their social media presence – which in turn makes it challenging for them to seek funding and build scale to reach more young people. To address this, we're taking a venture capitalist approach to philanthropy. There's a delicate balancing act between providing vital cash and creating a reliance on that funding – and supporting charities to become more sustainable.
We don't see philanthropy as being just a 'funding source'. Our role is also connecting contribution to impact by building capacity, relationships, access to marketing and media expertise, promoting workplace giving, volunteering and providing high-value mentoring guiding business strategy – all the things that make up a truly robust and mutually beneficial CSR program.
Our responsibility as a foundation is then to work with our charities to provide access to the talent, commercial nous, creativity, intelligence and connections of the media, marketing and advertising sector.
As a catalyst for change in our industry, we must provide opportunities for industry participants to contribute to cause and purpose, as we position ourselves as the 'charity experts', who exist to advise and support our industry to engage in a meaningful and impactful way. It all starts with believing in the unlimited potential to change young lives – a belief we know is supported by at least 88% of our industry.
It also starts with a new mindset. The opportunity to contribute as an industry and make a social impact isn't just a 'corporate responsibility'. It's fun and rewarding.
The fact that we are contributing to undoing youth disadvantage in this country is something to be celebrated. Not only because it's good business, but because it's real.
_
Steve Taitoko is CEO of UnLtd.
UnLtd is a Marketing content partner, a leading organisation with which we collaborate on content for the magazine and/or exclusive benefits for Marketing Pro Members. Visit the UnLtd site to find out how you can support UnLtd's charity partners with two of the most valuable assets you have: time and expertise.

---
* * * * *
Visit our Marketing Pro site to see what other premium content membership can offer you
* * * * *