Why Australian workplaces need much better leaders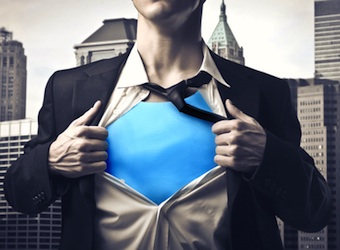 By Peter Gahan, University of Melbourne
Over the last decade, Australia has experienced a productivity slump. Our long term productivity growth ranks well below the OECD average, and significantly below that enjoyed by leading economies.
However, the reality of falling productivity and its consequences has been masked for most ordinary Australians by the mining boom, which has created created jobs and driven wages up.
A number of international studies have suggested that in many workplaces, the quality of leadership and management skills can have significant direct effects on productivity, as well as indirect effects through their consequences for how workplaces adapt and to changing business conditions and innovate.
A similar picture is now emerging Australia. This gap is evident in official data on the ability of Australian business to introduce technological innovations, new products or services, or new management systems or organisational innovations. Among SMEs and in certain industries, the record is even more dismal.
Research on the take-up of high-performance management practices also indicates a paradox: while the types of practices that lead to better performance are well established, few workplaces adopt them.
Are Australians bad managers?
Why do Australian businesses have such a dismal record in improving the very things that drive workplace productivity? There are many reasons, but the quality of management and leadership in the workplace is a critical one.
It is clear, for example, that many Australian managers are seriously underqualified for the job they do. Australian Bureau of Statistics data on the qualifications of different occupation groups show that fewer managers have post-school qualifications than do the unskilled and semi-skilled workers they manage.
This is alarming at a time when the challenges of businesses are become more complex. This qualifications gap among our managers is particular acute among small and medium sized businesses. Clearly, we need to invest more in training managers.
The Centre for Workplace Leadership at the University of Melbourne has begun to track employee perceptions of management and leadership in Australian workplaces.
Our initial survey findings, released today present a stark picture. A staggering 75% of employees surveyed report that Australian workplaces need better managers and leaders. Perhaps a concerning indicator of future problems is the fact that this view is held by a majority of young people.
We are entering a period marked by the emergence of new, disruptive challenges for business. These challenges are set to undermine the competitiveness of Australian business, and cannot be met by providing businesses with tax breaks or subsidies to continue to operate at a loss.
Meeting new business challenges
The leadership gap goes well beyond formal qualifications. Recent survey evidence shows that many managers and leaders lack a number of critical technical and people skills that undermine their capacity to maximise productivity.
Among the more significant is an inability to develop a strategic perspective that allows the business to read disruptive changes in markets, identify new opportunities and to adapt.
The flow-on effects are numerous, but inevitably a key one concerns the absence of the skills necessary to manage people, drive continuous improvement and effectively manage change. These challenges are also associated with under-developed and under-resourced HR systems.
This problem typically reflects a lack of knowledge of workplace issues other than in a reactive way. Again, the evidence on these matters shows that these challenges are most acutely felt by managers in SMEs.
Managing the future
It is now 20 years since the Karpin Report was released. This ground-breaking report, entitled Enterprising Nation, identified a number of critical challenges facing Australian managers as Australia entered the "Asian century". It is time to take stock of these new challenges and the ability of Australia's business leaders and managers to meet them.
The challenge here will be how government can induce business owners to take steps themselves. In particular, we need to think how we can address the challenge of improving management capability and leadership in SMEs.
These are the very businesses we are increasingly reliant on to generate employment, bring new ideas and products to the market and drive growth in the economy, but with the most limited resources to tackle the problem. Leadership and management skills will be crucial to meeting the challenge.
Peter Gahan receives research funding from the Australian Research Council. He is Director for the Centre for Workplace Leadership, which has been co-funded by the Commonwealth Government and The University of Melbourne.

This article was originally published on The Conversation.
Read the original article.