Profile: Lizzie Ryley, GM customer loyalty, Woolworths
Now in one of the most powerful gigs in Australian marketing, Elizabeth Ryley, Woolworths' general manager of customer loyalty and judge on Channel Ten's Recipe to Riches, has taken a fascinating path to get there.
Elizabeth Ryley's career has had more variety than a box of Cadbury Favourites. Starting out as a graphic designer, Ryley, originally from New Zealand, got her first gig in advertising in the UK before being poached by one of her clients to head up their marketing department.
Her career has spanned more than 25 years, across many countries, taking positions throughout Europe and Australasia. Ryley, now the general manager for customer loyalty for Woolworths Limited, was promoted to that role from heading up marketing for the group's supermarkets, where she was responsible for the mighty task of managing the marketing for one half of Australia's supermarket duopoly.
She is also the brains behind Woolworths' return to 'Fresh Food People' and the, shall we say, polarising choice of the song 'Monday, Tuesday, Wednesday – I love you', that now accompanies Woolworths' advertising and has been stuck in the heads of many Australians for the past 12 months.
High achievements and getting noticed are two themes synonymous with Ryley's career story. She has dabbled in academia, owned her own business, penned a thesis and finished first in her MBA class of 2001.
She is also currently appearing on the Network Ten content marketing vehicle, Recipe to Riches, where she uses her expertise to decide which food entrepreneur will have their inventions stocked on Woolies' shelves the very next day.
Marketing: How did you get your break in marketing?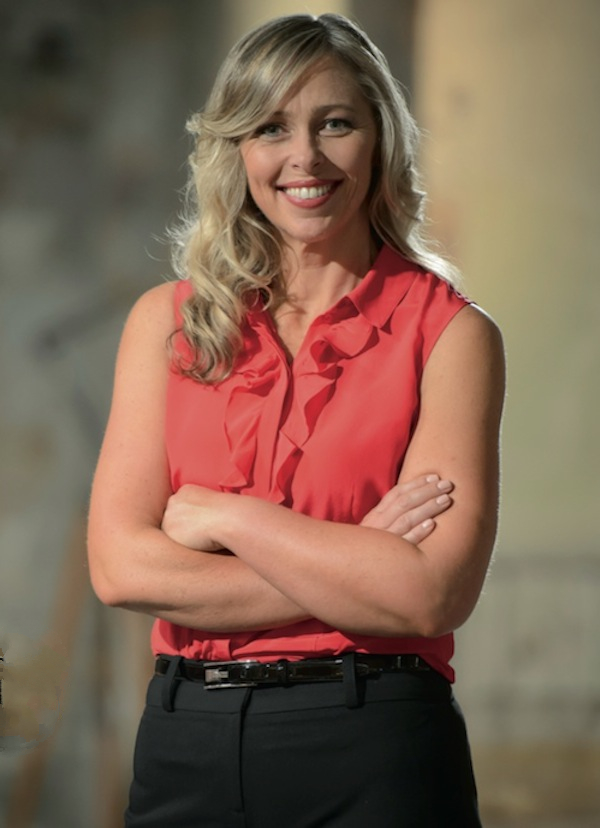 Elizabeth Ryley: I was poached from the company I was working at in the UK by a company called The Dexter Motor Group, who were actually my clients.
I lived and worked in the UK for about 20 years, and so my entire career until I went into supermarkets was in the UK. I went into supermarkets when I came back to New Zealand, which was about eight years ago.
In the later part of living in the UK I became a senior lecturer in advertising and marketing at the University of Southampton and Bournemouth University. I then decided to head back to New Zealand to go to Auckland University and made the decision not to go back to academia and so instead I went to work for Woolworths.
Have you had any significant mentors from the start of your career – someone that has inspired you or helped you along your career path?
I have had a few great people act as mentors to me. The CEO of what was then called The Minute Group was a chap called Ken Begley, who had a really sound commercial business acumen. He understood the wider business, so the commercial aspect of being a marketer in a business. He taught me that you must understand very clearly the business strategy and the commercial aspects of a business.
Professor Janet Kirkham who co-authored my thesis and who supervised me through my MBA was great mentor in terms of being a female leader and, I guess, the kinds of approaches that people in business take towards women as leaders and the kinds of things that you might need to deal with in terms of your leadership, but I think that was some time ago and things have changed quite a lot now.
Women leaders were perhaps less common than they are now; she gave me good guidance on that.
And the other was probably the managing director of Progressive Enterprises in New Zealand, Peter Smith, who has since retired. Peter was with Woolworths for 37 years and, having had such a long career at Woolworths, he taught me that when you work in a very large company, such as Woolworths, people move around a lot and they stay for a long time. You can find that people who are one day, very new, young and inexperienced can then turn around in five years' time and they're actually your line manager.
So he taught me to recognise that the relationships you hold to you are critical, never underestimate anybody and to always acknowledge people, no matter where they are in the organisation.
On being a woman in senior management, do you think it's easier for women to hold these positions now than when you first came into a senior role?
I wouldn't say it's easier. I think women approach problem solving in a different way and that can always be a challenge. We tend to like to talk about it more. I think it's very much the case that there are more senior women around, so the way in which women problem solve is totally accepted and I think it's treated as an additional value to the way in which decisions are made.
Males and females in senior roles have different ways of approaching problem solving, but because when I was younger there were fewer women around it was perhaps not as commonly accepted as it is now.
You received the Nestlé Scholarship to attend the executive program at Cornell University. What was that like?
It was fabulous and a huge accolade for me because I had in fact only been with Woolworths for quite a short time, so it was very much provided to me as a clear indication that Woolworths were considering me as a high potential, which was great, and I felt very privileged.
The course itself was amazing and I think I probably learned more in those two weeks that I was there than I did in my entire MBA. It was both incredibly focused on the industry and focused around the business that I was in but, also with these incredible academics, it was really amazing – really big brains and being able to have so much access to them.
You were pretty instrumental in the rebranding of Woolworths. What was it like bringing back the 'Fresh Food People'?
I relaunched the Australia's Fresh Food People [core brand message] last year. The key thing is that for 25 or 27 years we were Australia's Fresh Food People… it was just something that all of our people across the business had lived and breathed and delivered to the customer for all that length of time. There was an opportunity to reignite us as the real Australia's Fresh Food People and I did make that link back to the kind of support that we as a business provide to all of our Australian suppliers and growers, so the key objective there was really to pull everybody back together and to reignite us as Australia's Fresh Food People.
You have recently become a regular on TV with Recipe to Riches, what has being involved in the show been like?
It's funny. You know, I was absolutely useless at acting when I was at school, I was the last person selected for any play, so no, it would have been the last thing that I would have expected to enjoy.
It is surprisingly involving actually, you do get very involved with the contestants and their passion for their recipes and products and it becomes quite hard, personally, to have to make the decisions about which one is going through.
I found myself getting quite emotionally involved in the program, which I hadn't expected. All of the judges, we feel quite passionately about what we think will be the best product for the customer, what the sensory kitchen has said, but equally very passionate about the people and the commitment they put into the recipes and their history, so it's really interesting.
Although it doesn't show in the actual edits of the show, we have a lot of discussion, very vigorous discussion around which product should go through and why, and we all take a very passionate stance. That is the interesting part about it because you watch it on TV and you think, 'How do these people get so emotionally invested in this stuff?' but I realised that in fact you do, you just naturally get very emotionally invested with these people.
What lessons have you had to learn the hard way?
I think you always do learn some hard lessons through your career. What would be the hardest lesson I've learned? I think probably just lessons around making sure you always take everybody on the journey with you.
I think when you're somebody who tends to drive things forward, if you don't bring everybody along, it can stop you from being able to make change happen. It's important to make sure everybody is on the same page and everybody's agreeing and able to be on board.
You have now been in the industry for over 25 years, what would you say your biggest career achievements have been to date?
I think my best achievements are when I change customers' perceptions of something and therefore their behaviour.
The relaunch of Australia's Fresh Food People is definitely one of my biggest achievements and the relaunch of the Countdown brand in New Zealand, which involved moving three brands into one [following the] purchase of Progressive by Woolworths.
Back in the UK, I managed to get the whole of the UK recycling their shoes into Mister Minit shoe repair stores – we created shoe recycling and we got everybody to bring in their unwanted shoes, which were then sold to Rag and Bone men in London. He then sold those shoes to a developing country and all of the funds raised were donated to the British Red Cross, so that won a gold at the ICR Awards in the UK. It was a great piece of marketing and PR, as well as a nice virtuous cycle. We ended up getting great PR coverage – it would have gone from John O'Groats to Land's End, so from the top of the UK to the bottom.
And, finally, what advice would you give a young marketer reading this who wants to excel in the field?
Don't underestimate your own capabilities. Have confidence, make decisions and be prepared to take calculated risks with your career to move forward.