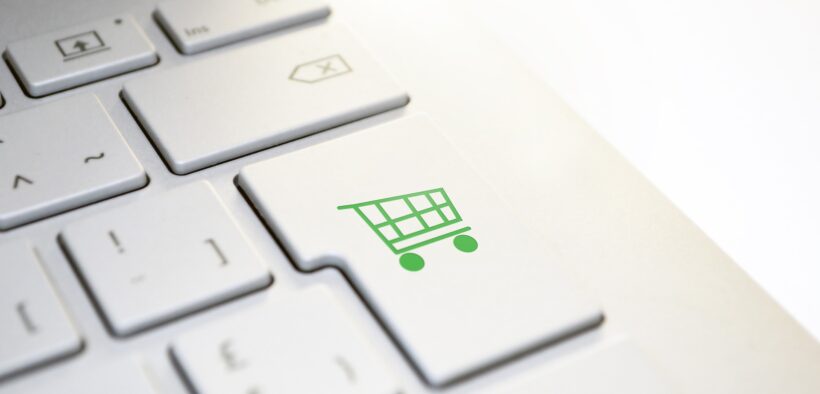 It's a Sunday afternoon and you've finally had time to browse for that new home appliance you've  been meaning to buy for some time. After doing some research, you find an option, only to be hit with a deluge of pop-up ads, two data collection forms and a maze of pages and questions to get to check out. Testing your patience, you close the page as quickly as you open it: "Fine, I won't buy it  yet, I might need it, but I just don't feel good about parting with the cash." 
It's a familiar experience – and a warning sign that businesses must improve their ecommerce experiences or risk losing customers. 
Access to information and options is endless in a digital world. The recent NAB Consumer Sentiment Survey revealed that Australian consumers have become more concerned with their spending, with four in ten adjusting their budget. With the cost of living crisis, customer loyalty is wavering, meaning brands must work harder to stand out and keep their customers. It's clear that the days of impulse buying are ending, and any purchases made must be worth the investment. 
Responding to that by assuming customers will click around and jump through hoops to spend their  money with you is a slack, detached marketing approach that needs to show more consumer  understanding. It also needs to show more understanding of the market, especially given the likes of Amazon have a 'click to buy now' button. But it's not only retail that will be taking the hit of abandoned carts – gyms, ticketed events, and even insurers are sacrificing sales due to cheap digital experiences. 
Our current economic climate could tempt businesses to slash their marketing and digital budgets,  but it's more important than ever for CMOs to invest in digital, ensuring that it reflects consumer  needs like transparency, ease and speed, and personalisation. 
Companies should focus on enhancing digital experiences and making things as engaging, supportive and easy as possible for time-poor consumers, who are often stressed about parting with their money. Improving the UX of customer journeys can decrease bounce rates by about a quarter and deliver a minimum 50 percent increase in conversion rates.  
But it's not all doom and gloom. Some brands and companies are getting it right and creating  great digital experiences for their customers. 
The F1 Australian Grand Prix (F1AUSGP) has nailed it when it comes to user friendliness. What sets the F1AUSGP apart? Interaction with its website is easy to navigate, the ticket booking process is a breeze, and it has engaging and easy-to-find tips and tricks as well as frequently asked questions.
F1AUSGP also has an interactive ticket booking feature, where the customer can see how much of the track they can view for the price of their ticket. This level of user friendliness is an excellent example of how a large-scale event can create an easy to navigate ticket booking  process.
Australia's Four Pillars Gin company is another example of a successful customer journey due to its  personalisation and customisation. It seamlessly continues the experience from digital to physical,  creating a VIP experience for its customers. Online purchases connect to its venues for table  bookings and gin experiences, and Four Pillars offers customers specific cocktails and flavours to match their taste.
Both companies are creating a digital experience that puts the customer first. Whether through  user-friendly interfaces, personalised communications, or customisation options, these businesses  have found ways to make the online shopping experience enjoyable and stress free. And in today's  market, that's crucial in building brand loyalty and retaining customers. 
The evolving market and turbulence of consumer sentiment will continue, and the digital world will  continue. If CMOs keep up with the pace of change and adapt quickly to new consumer needs in an  economy in flux, they will be able to stand out to new customers and avoid losing loyal ones.
Without a considered and personal digital experience, consumers leave faster than you can say 'proceed to checkout'.
James Noble is Chief Experience Officer APAC at WONGDOODY, a Human Experience agency with local roots powered by a global network and digital consulting firm Infosys. The company harnesses insights and creativity to reimagine digital brand and employee experiences, making them more human and better integrated with the physical world. James has been acknowledged as a creative leader, representing Australia for Digital Craft at Cannes Lions, as well as being a UX advisor to Adobe for the XD platform, and a long-standing Webby Awards judge.