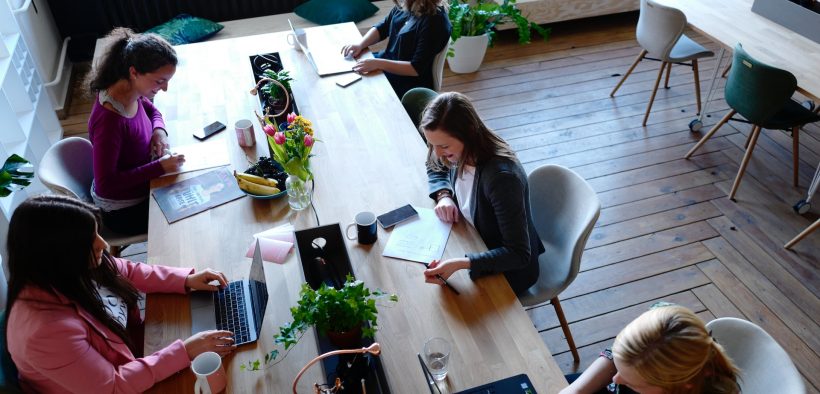 If you've noticed a dramatic shake-up in marketing over the last two years, you're not mistaken. New research released by Fiverr has revealed a staggering 85 percent of marketing leaders surveyed had conducted layoffs since the start of 2022. And freelancers are being relied on to pick up the slack, with the majority of marketing teams using more freelancers this year compared to years past.
The research was conducted by Censuswide, using 502 leaders and 1009 professionals across marketing, advertising, brand, growth, PR and communications, and SEO in the US, revealing key industry insights.
Marketing leaders slash full-time workforce in favour of freelancers
Amid economic volatility and the rising cost of living, 85 percent of marketing leaders surveyed had conducted layoffs since the start of 2022. This had led to the loss of key skilled positions, with 'Marketing Manager' hit the hardest at 37 percent, followed by Digital Marketing (31 percent), and Market Research (30 percent).
Freelancers are being relied on to address these losses. Of the marketing leaders who conducted layoffs, 83 percent turned to freelancers for specific expertise that was lost.
This shift is being felt across the industry: 80 percent of marketing leaders know of marketing professionals who have become freelancers as a result of either layoffs or return-to-office policies.
"The unpredictability of the US economy has forced many marketing leaders to lay off full-time workers, which has left entire teams with missing roles that impact productivity," says general manager of Fiverr Pro, Shai-Lee Spigelman. 
"As these leaders look to stabilise their business and fill those gaps, we're seeing freelancers as a solution that positively benefits the entire team — providing support to full-time employees, bringing in new ideas, and maintaining strong business momentum."
Freelancers surge in marketing teams
In the new marketing landscape, freelancers constitute, on average, 45 percent of marketing leaders' teams. The majority of teams (54 percent) have more freelancers than previous years, which is especially true for organisations with over 100 employees.
The top reasons for freelancers being brought in were to support full-time employees (63 percent), support specific projects (57 percent), and benefit from new skills (56 percent).
And teams appear to be thankful for freelancers' help – 74 percent of full-time and part-time employees say they felt supported by the freelancers their companies brought in over the last year.
Managers and employees clash over return-to-office policies
Return-to-office (RTO) policies remain a contentious topic between employers and employees. But these initiatives appear to be moving full steam ahead, with the research revealing that 95 percent of surveyed marketing leaders have RTO policies in place, and 85 percent of them believe in the RTO policy they are enforcing.
However, there remains a disconnect between marketing leaders and their employees. While 62 percent of marketing leaders say that employee responses to their RTO policy have been positive, 61 percent of full-time or part-time marketing professionals have looked at freelance opportunities because of their current employer's RTO policy.
RTO policies are also hindering recruitment. The survey revealed that most marketing professionals (53 percent) would not consider applying for a job if it required them to be in the office full-time or even part-time. Over half cited flexibility as the main reason (53 percent), followed by commuting time (43 percent).
Do marketing leaders recognise the importance of offering flexible RTO policies? It seems they do, with 86 percent of those with RTO policies in place agreeing that they need to consider offering increased flexibility to staff to help alleviate the back-to-office push.
But it is unclear if the flexibility on offer will be sufficient to employees. If not, freelancers may continue to be increasingly relied on.
Spigelman offers this advice: "considering different solutions like freelancers to meet these challenges is key to staying competitive in this rapidly evolving industry. If they don't, marketing departments and teams will only continue to lose valuable talent to more flexible options and risk being obsolete."