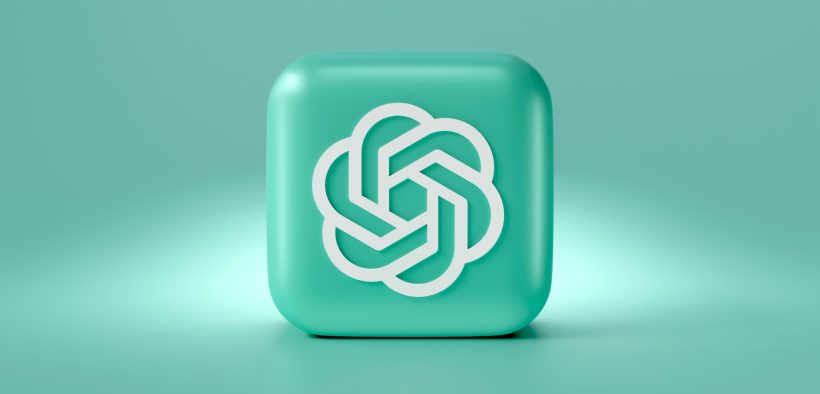 ChatGPT Enterprise seeks to entice an upgrade from existing subscribers and satisfy wary companies that have opted for caution, but it faces an uphill battle.
The frenzied launch of ChatGPT in late 2022 tempted individuals and businesses alike to try out the software, exploring the possibilities of artificial intelligence as we seemed to be at the dawn of a new technological era. But excitement eventually began to fade and by June 2023 a decline in traffic was noticeable.
The potential benefits of such a service became outshone by growing security risks. Samsung suffered a leak of sensitive information after employees developed company code within the program, triggering a company-wide ban of ChatGPT.
But the new commercial tier offers features that could offset these problems, with a major focus on security. Businesses that currently use the base model or that have previously abandoned AI must decide whether this program is worth the potentially significant investment.
How much more does it cost?
The ChatGPT Plus subscription plan that launched earlier this year has fixed pricing of US$20 per month regardless of the user, but with Enterprise OpenAI is operating with less transparency. Interested businesses need to make contact with the company to organise a tailored plan.
Reports on pricing have been limited, but Reddit user u/wypperling3517 reports that their business was quoted "[US]$60 per user per month".
Comment
byu/danysdragons from discussion
inChatGPTPro
With that uncertainty of cost in mind and understanding that affordability will vary depending on the size of each business, the specific yet limited improvements must be weighed up. Especially considering that Microsoft's internally developed rival to ChatGPT Enterprise, Bing Chat Enterprise, will only cost US$5 per user per month.
The new ChatGPT Enterprise offerings
ChatGPT Enterprise launched to the public on 28 August 2023, but certain businesses were given advanced access including Block, Canva, Carlyle, The Estée Lauder Companies, PwC and Zapier.
"It's become a true enabler of productivity, with the dependable security and data privacy controls we need," says Danny Wun, head of AI products at Canva. 
But what exactly has elicited this development?
Premium security is the spearhead advancement, as improvements range from data encryption both at rest and in transit to certified compliance with American security framework Service Organization Control Type 2. OpenAI also promises that new models of ChatGPT will not train on the data of Enterprise customers.
Further upgrades include access to the high-speed GPT4 without any usage limits and an admin console to manage the accounts of an organisation. To assist large businesses with deployment, this console offers single sign-on authentication, domain verification and usage reports.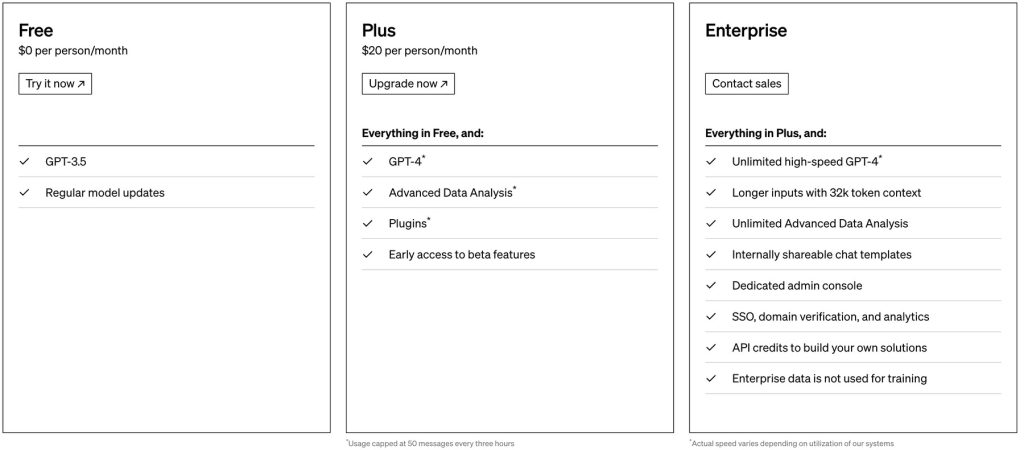 A cautious approach to security stretches back beyond AI
Over recent years the security of information has become a major concern for any interaction with data, as major data breaches have wounded corporate reputations.
According to the Australian Information Commissioner, between 1 million and 10 million Australians were impacted by just three of the 497 data breaches of the second half of 2022. Businesses have been forced to act with increasing caution as they adopt new services, which has impacted the spread of generative AI.
In an interview with the Australian Financial Review in June OpenAI CEO Sam Altman opened up on his own mistrust of artificial intelligence, saying that he believed the technology should be heavily regulated. There have also been questions about how compliant generative AI is with the GDPR, Europe's super-strict privacy framework.
Australia is facing its own revisions to privacy regulation. Read about how brands are impacted by the Australian Privacy Act Review here.