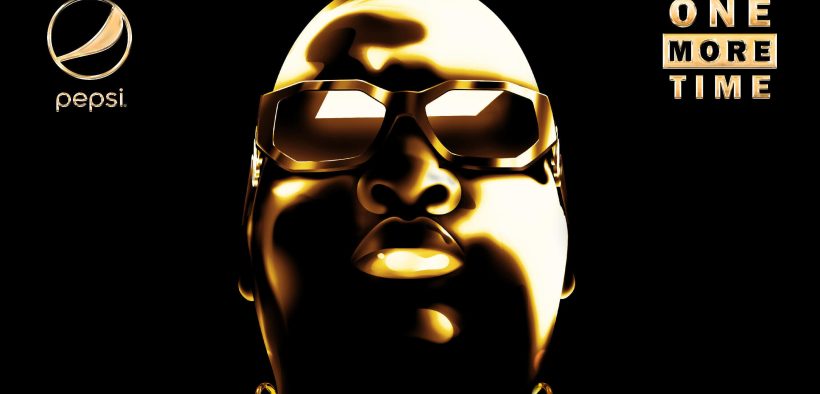 Pepsi is teasing a new campaign for the 50th anniversary of hip hop's birth in New York City that focuses on a titan of both genre and metropolis alike: The Notorious B.I.G.
Although Christopher Wallace (also known as Biggie) died in 1997, his legacy as an icon of hip hop continues to evolve as Pepsi strikes up another partnership with his estate. A fresh Instagram spot captures his distinctive personality and connection to the brand, returning to a Pepsi-themed freestyle recording by the rapper.
"We've been working with Pepsi to commemorate my son's artistry and connect his music with the sounds and artists of today. We hope fans will enjoy it as much as we do," says his mother Voletta Wallace.
Limited edition Pepsi MAX cans will be released and major global cities are set to be decorated by new B.I.G-themed street art pieces, working with the Christopher Wallace estate to raise his profile with younger audiences.
View this post on Instagram
Returning to an unearthed B.I.G recording
In 2020, Pepsi released a freestyling animation that featured the highly-marketable recording for the first time, in honour of Wallace being inducted into the Rock and Roll Hall of Fame.
The Pepsi marketing team felt this anniversary was the right time to build on that release.
"We are always keeping a finger on the pulse of culture while listening to music fans' preferred choices, and in the lead up to this momentous cultural occasion, they told us they had Biggie on repeat," says Gustavo Reyna, senior director global marketing at PepsiCo. 
"In celebration of the 50th Anniversary of hip hop, an art form that has touched every corner of the world and evolved into one of the most significant drivers of popular culture, Pepsi is honoured to partner with The Notorious B.I.G. Estate to bring this unique encore of Biggie's art and talent to a whole new generation of music fans in never-before-seen ways."
Read about Pepsi's relationship with the advertising disclaimer here.