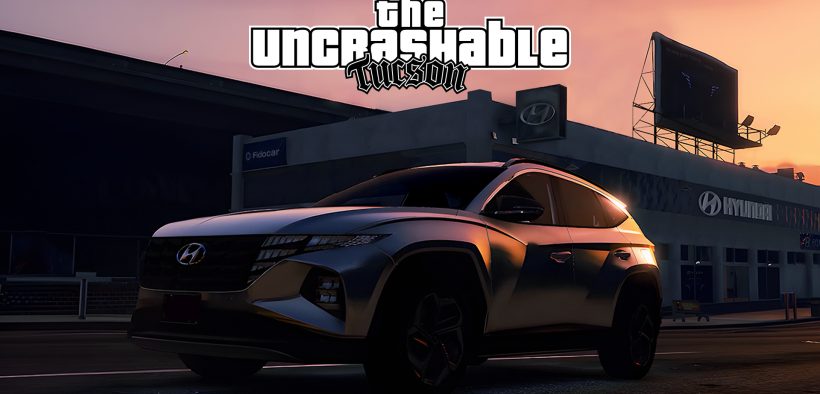 Most car manufacturers wouldn't think to showcase safety features inside a notorious video game named after a vehicle-related crime, but Hyundai has taken the risk.
With 'The Uncrashable Tucson', Hyundai and partner agency From have flipped Grand Theft Auto on its head, creating a custom server that enables the Korean company's driver assistance system: Hyundai SmartSense.
Partnering with a gaggle of streamers, From let them test out a safety-driven SUV to ruin all of the fun, as frustrated players tried to complete suggested missions without the normal chaos of the game. 
Features of the Hyundai SmartSense system that were introduced to the server included front and rear crash prevention, lane departure warnings and blind spot detection.
The ad is a Hyundai showcase designed for the Latin America market and was produced in Uruguay, but the Tucson is already one of the best selling cars in Australia. In June 2023, 2667 models sold, making it the sixth most popular car in the country.
Games aren't not child's play anymore
Gaming was once derided as immature and childish, but the industry has evolved into a titan that rivals any other medium. 17 million Australians engage with video games in some form, showing that advertisers should respect gaming as a platform for accessing significant and established audiences.
'Wordle' was even the most common Google search of 2022, significantly more popular than its eventual owner The New York Times.
Gemma Battenbough from Twitch recently spoke to Marketing about why brands should start integrating advertising into gaming platforms. Celebrating Burberry's efforts in the industry, she said that the company "continued to invest in this space because it's connecting them to a new generation of fans that are incredibly hard to reach elsewhere".
Read about the unusual Burberry collaboration with Minecraft to save the environment here.