Recession proofing your marketing dollars: Interview with Frederic Jouve
Across the board, brands and marketing departments are looking to spend smarter in a challenging economy. In a cookieless world, advertisers are turning to new tools that can maximise every dollar spent. 
Marketing recently caught up with Frederic Jouve, the managing director for Asia Pacific at data connectivity platform LiveRamp, about the importance of addressability and new metrics for success.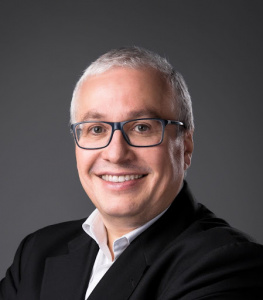 There's no doubt that the coronavirus pandemic has changed everything. Now, with restrictions easing and some businesses dipping toes back in market investing, the economic impacts of COVID-19 are still very much front of mind for businesses. In the 'COVID-19 Digital Ad Impact Survey' released by the Interactive Advertising Bureau (IAB), 21 percent of respondents indicated that they had paused all ad spend and 57 percent had decreased some of their spend. According to Jouve, this has led some to embrace addressable marketing, which allows advertisers to "restart spending the money, but making sure that for every dollar they spend, that they have a measurable outcome".
"In recent weeks, some advertisers have cut [spend] – like one of our big global advertisers has cut 80 percent of its media spend because of COVID. And it decided that it is going to restart spending, but will start spending based on one percent addressable."
The current situation has put constraints on many businesses but also highlighted some new approaches that Jouve thinks the whole industry should embrace. From his perspective, there is an intrinsic link between tools like addressability and customer experience. It's this frictionless and personalised customer experience that allows major players to gain market share globally. By nature, addressability as a marketing tool is more accountable to the budget that is allocated towards it. Reaching more specific audiences allows a brand to focus on the relevance and impact of its activity.
"The big benefit is that consumers see messaging that is relevant for them. In return, it turns in a better reaction, and therefore at the end, you increase your sales. That's the real benefit of addressability. And [the benefit of] measurement is that at the end you have better results because you deliver a better consumer experience."
Even prior to a global pandemic and recession, there has been a lot of uncertainty about the future of advertising technology – due to the demise of cookies. Google is 'phasing out' third-party cookies from Chrome by 2022, joining other browsers like Safari and Firefox, who have already blocked them by default. While the end of third-party cookies does signal the end of the industry status quo, Jouve believes that ultimately cookies presented many problems. The issue with cookies from a consumer perspective was a lack of transparency around the value exchange between the customer, the publishers and the marketers.
"I think, for the consumers, what they are looking for is to get an increase, a better consumer experience. They want also to have control over what is happening with their data."
Jouve says the time is now when it comes to revising plans and preparing for the cookieless world. By building what LiveRamp calls a 'trusted ecosystem' he believes that brands can establish a clear value exchange, built on consent, with their customers. There are benefits from a marketing perspective too, because instead of relying on what he calls a "suboptimal solution", marketers can refocus their strategies on first-party data, understanding audiences and investing in addressability.
"In the past, the tendency was, as it's often said, 'pay and pray' – so you spend and then you pray for the result. And that's what has led to inefficiency from a marketing point of view, and for consumers, a perception that they didn't have control over their information and that they were receiving advertising without much relevance for them."
It is important to embrace these new approaches sooner rather than later because the metrics, benchmarks and the way marketers drive campaigns are fundamentally different to when using cookies. With the world becoming more multichannel, Jouve says that digital marketers need to use new metrics. For example, in Australia, there is a need for greater measurability of linear TV, so that brands will have better metrics to support planning and can to do better attribution.
"All those are new metrics, that are critical if you want to drive performance in advertising today." 
Frederic Jouve is the managing director for Asia Pacific at LiveRamp.
Photo by Daoudi Aissa on Unsplash.