Game for a battle: the console wars reach a new level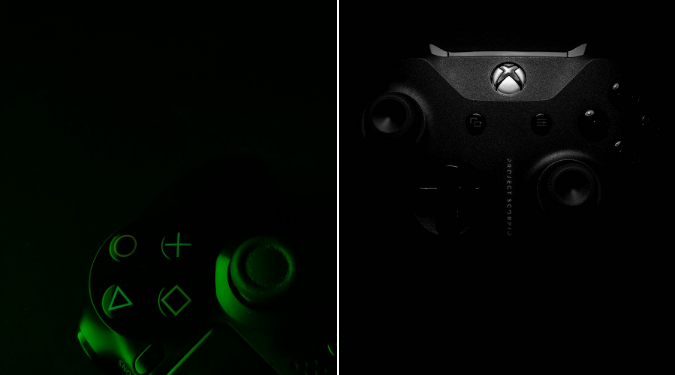 Associate Professor Con Stavros weighs in on the greatest marketing battle royale of our generation – Sony vs. Microsoft. 
Forget Coke and Pepsi, or Apple and Samsung. The greatest marketing rivalry of our generation is Sony and Microsoft, and it is about to enter a decisive battleground as a new generation of videogame consoles prepare for launch. For the victor, the spoils are domination of the lucrative home entertainment industry in an era of unprecedented global connectivity.
Toward the end of this year, Sony will release its PlayStation 5 (PS5) console, a continuation of a numbered series of gaming machines that dates back to 1994. While Sony updated the power of its PS4 in 2016 with the launch of a 'Pro' version, the PS5 will mark the first significant generational leap for seven years. That is an eternity in the fast-moving world of technology.
Microsoft have followed a similar time-period with their rival product, which first came to market in 2001 known simply as the Xbox. An update to the extraordinarily successful 'Xbox 360' followed in 2005, then came the 'Xbox One' in 2013, which like Sony featured a mid-generation upgrade in 2017 named the 'Xbox One X'. That model is currently the most powerful console on the market measured in pure computing power; with Microsoft aiming for the same claim when they also launch their new generation machine, clumsily known as the 'Xbox One Series X', by year's end.
With a broad range of demographics flocking to gaming and the industry outstripping other forms of entertainment in revenue and potential, the rival brands will not give an inch as a fascinating battle escalates. The market is delicately poised and either brand could dominate – with much of the outcome resting on sheer marketing power.
Despite having personally followed the gaming market closely since the mid-80's, marketing predictions remain hard to make at this point in time. Especially with the potential of both companies to release variations of their flagship models to entice even bigger audiences. It appears likely, however, that Sony's PS5 will rule Asia and Microsoft's Xbox Series X will capture North American hearts, and that the true battleground of this marketing war will be Europe, and to a lesser extent, as a test market of sorts, here in Australia.
For the moment, in what is a tantalising game of brinkmanship, neither brand is confirming a release date beyond 'holiday 2020' (the pre-Christmas period in the USA) and neither has released a price point. While the componentry driving the consoles has been revealed, a true understanding of the products is limited. Both companies, Sony and Microsoft, have developed slick teaser videos, but much remains unknown, with both eager to let the other fire the first genuine marketing shot.
Part of that hesitant interplay stems from the launch of the current generation in 2013 when Microsoft spoke first at the E3 gaming convention in the USA and flummoxed observers with a focus on relatively unappealing design elements at the time, including a perceived need for continual online connectivity and restrictions on physical game trading. Microsoft, aiming for an interactive future, even included a short-lived motion sensing input camera called the Kinect, raising the price point of their offering to an uncompetitive level, and alienating many hardcore gamers whose priority was graphical enhancements and the core desirability of a pure gaming experience. Sony's response is now marketing folklore, with the company appearing to pivot its own launch at E3 overnight to directly repudiate the Microsoft strategy, offering a lower price point and centralising its positioning on gaming as a priority. Not surprisingly their release pitch of 'This is for the players' hit the mark perfectly, essentially ensuring that Sony were crowned victors of the generation, in the marketing sense at least.
Microsoft has clearly learned its lessons and are well poised to try and win back control this decade. Having developed an extraordinarily well-crafted and successful online gaming subscription service known as Game Pass, the Silicon Valley giants have also established an innovative backward compatibility program that allows consumers to take their old beloved games with them as they upgrade to new hardware. Especially pleasing for Xbox fans, Microsoft's Executive Vice-President of Gaming, Phil Spencer, has built up a strong level of consumer support for his passionate and personable efforts to listen to the gaming community. Spencer, who has been with Microsoft since the late 1980's, is active on new media platforms and as the 'face' of the new system reflects a contemporary approach from Xbox that is far more in keeping with the modern marketing requirement to engage with consumers at their level.
Sony, of course, are no marketing slouches and will focus their efforts on gaming exclusives, confident in the tried and tested theory that it is games that sell consoles, not the other way around. Sony, given its broader consumer experience, is highly adept at events, sponsorships and in connecting its Japanese heritage to the halcyon days of gaming innovation driven by exceptional studios such as Sega, Bandai Namco and Konami.
While aficionados may opt for both systems, pricing will mean that most consumers will choose one or the other. Many are already decided, epitomising the 'fan-boy' persona within gaming that suggests an extreme and unshakeable brand loyalty beyond reason. Despite that, there remains a significant middle-ground, ready to be swayed and whose choices will be definitive as game publishers and the later adopters respond to what is perceived to be the winner.
That quest will bring about what I predict will be the defining marketing battle of our generation, with Sony and Microsoft committed to spending billions of dollars to build brand share. Pass the popcorn. I cannot wait!
Photo by Nicholas Design on Unsplash.
Photo by Pedro Barros on Unsplash.