A marketing approach is key for job hunting success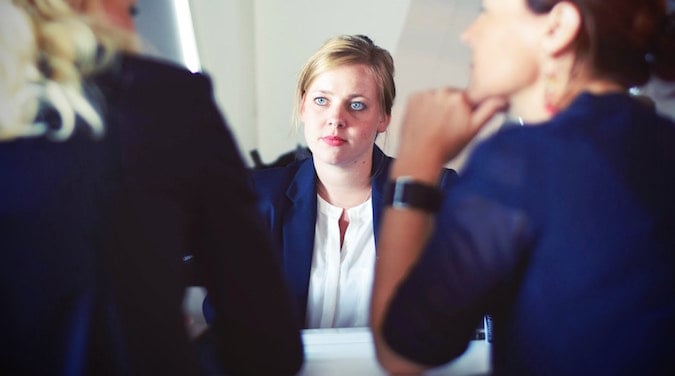 According to the Australian Bureau of Statistics (ABS) 594,300 people lost their jobs in April and another 227,700 jobs were lost in May – losses than can be felt across industries and sectors. In a palpable downturn, Sue Parker writes about why marketers need to use every tool in their arsenal (visibility, branding, content and consistency) to be competitive in the job market.
Seeking a new job or career change is a pain in the proverbial at the best of times. And it goes without saying that for the next 18 months at least, there will be far more qualified candidates in the market than professional vacancies. Competition will amplify significantly for marketing and indeed for most professional roles.
Languid hiring processes, cognitive dissonance and 'isms' (age, gender, race, culture, experience, industry et al) have, and will, continue to factor into the hiring dance. And it is a dance make no mistake, be it pre, current or post-COVID times.
Inculcated hiring practices and attitudes have kept alive the dance roles of candidates as subservient slaves, and hiring company-recruiters as powerful masters. Few would disagree with that analogy, albeit being sensational.
Highly skilled professionals often park their negotiation, marketing and management skills as they enter that master-slave job binary. The fear of upsetting the apple cart, losing opportunities, being commercially curious and saying 'no' when appropriate, keep many small. And in that small space, even top talent spirals into a pit of powerlessness.
A few realities
Before we look at solutions, let's ruminate on some realities. Circa 50 percent of all job advertisements are not genuine roles. As an ex-recruiter for 11 years, I know what the market does – caveat, I never did this – they can be placed for HR and political compliance, talent pooling, competitive intelligence gathering, agency KPIs or client brand posturing. And only 25 percent of jobs are generally filled via direct job applications. Surveys indicate that also 85 percent of roles are filled via networking and a big part of that networking encompasses internal employee referrals. So this is pretty compelling stuff in debunking why the traditional job process needs to be switched.
Reason why companies hire
Companies hire professional talent because they have a need to fill or a problem to solve. It's as simple as that, and similarly, businesses engage new suppliers for the same reasons. So with that understanding, a job seeker is no different from a business supplier – and who is eventually hired will generally be congruent to company values and dispositions.
The 'sticky marketing' vs job-seeking approach
The solution to cut through the job malarkey is by embracing a 'sticky marketing' approach. Networking at a top-line level is understood by most, but often due to time limitations is over contained and just the tip of the iceberg.
Many readers will be well versed in implementing marketing and branding campaigns for their clients but rarely will they apply the same tools to their own career trajectory. And that is the key switch to flick to amplify job search success outcomes.
Because when there is a change in your marketing approach, that positive energy will influence and inspire broadly. Essentially, you want to build and sustain a platform of expertise career attraction.
Job search pillars 
There two pillars in the job search game – being proactive and reactive. The former should take up 75 percent of your time, the later 25 percent. Reactive is simply applying directly to advertised roles.
A quick tip, before you apply to any advertised role, contact the recruiter or hiring company first, you need to find out the explicit problems the role is designed to solve and what success metrics in the next 12 months look like. This gives insight to not only tailor your application, but to check if the role is genuine. A vast number of advertisements never include this, instead they are simply a self-promotion of the organisation and the candidate criteria (ineffective in the construct).
Tips
Visibility, branding, content and consistency are the key marketing tools to embrace. Below are a few practical tips.
LinkedIn profile – It's a tacit understanding that LinkedIn is the most relevant and important place to showcase 'brand you' and be found and checked. Don't be lackluster and leave potential interest on the table. Be inspiring, visually appealing and unique. Focus on your who, what, where, how, why and the problems you solve. Remember that 'no one does exactly what you do in the same way you do it'.
Always write your profile in the first person (third person is totally pretentious). Don't be an 'ostrich' (minimal information), a 'Switzerland' (neutral, full of clichés and banality) or a 'Trump' (self-aggrandizing and boorish). Have a brilliant banner, current photo and keyword and powerful headline. Show a little under the hood.
Personal taglines – Taglines are not just for businesses and are a strong career differentiator to stand out. Apply the same marketing process to brand you, be it for a mission statement also. Include on your LinkedIn (ideally on your banner) and CV. Hell anywhere your name is.
Networking – really expand and connect with value here. No pleading, "I'm looking for a job". There are ways to say something with empowerment. Be creative and position your value and industry knowledge. Expand your connections with strategy and not a spray and pray approach. Make lists of companies you would love to work with and connect with all levels within the organisation. This is a sticky source also for internal referrals as you build visibility.
Content – as a professional you will have a wealth of expertise and opinions. Share them. Don't think content, websites and articles are only for businesses. Articles and content is where you PROVE you know your chops. Saying you know something is useless when compared with showing that you do. It is also a clever and sticky addition when applying to jobs to include a URL link to a 'pulse article' on LinkedIn (vs a post which is lost) in a cover letter or email signature.
Email Signatures – Design a professional email signature with your photo, even a logo, social URLs and contact details. This really cements visual stickiness. Use it from your personal email address vs a company one.
Proactive outreach – building your brand visibility with a focus on giving support to the other company is a clever tool when combined with useful subject topic assets. It could be via email, LinkedIn or other social media that your industry has strong resonance.
Research – dig for industry and company issues that you can problem-solve. Often the outreach can incorporate the findings of your research, especially if you have a unique set of experiences to incorporate. Your solutions may find a home as a contractor, short project or as the next permanent hire.
Video – it goes without saying to have a video on your LinkedIn and other socials to link.
Marketing bio – this is a different asset to a CV and is used uniquely to position your solutions at a higher level vs a CV.
As stated at the beginning, the professional job market is going to get more rigorous and cut throat than ever before. So hold your nerve, be brave and embrace a marketer vs job seeker mindset.
Sue Parker is the founder of DARE Group Australia, a unique Career Communications, LinkedIn and Personal Branding consultancy.