10 biggest media management mistakes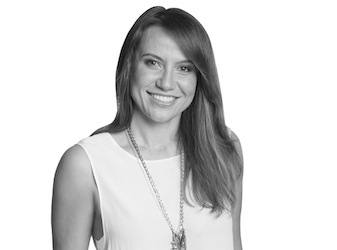 "I don't need media training as I know the company inside out and know how to manage myself when questioned." Is this you, and can this be true? Are some people real 'naturals'? What are the benefits of media training and does everyone representing a brand in the public domain really need it?
We all watch with incredulity the huge gaffes supposedly well-versed interviewees make in the public eye and the knock-on effect. Probably one of the most famous was former Ratners Group (jewelers) CEO, Gerald Ratner, who admitted in an interview his company sells 'total crap'. In one speech he successfully wiped out £500 million of the company's value.
In addition to monetary devaluation, the impact of an unwise comment made via a media interview blunder has an even longer lifespan in the 21st century, as the evidence can easily be shared and commented on, across multiple channels, time and time again.  So should all people in the public eye be trained and prepared to talk about their brand? What are the common pitfalls, and what do you really need to avoid?
For those that are required to be spokespeople either occasionally or on a regular basis, on behalf of a brand, message management and media training are absolutely essential. This type of training doesn't always feature highly on induction or training schedules or when equipping senior people with the skills they may need to represent the business, but it should.  On-camera training and mock interviews are invaluable practice for anyone acting as a voice for their company. You truly don't know how you will respond in these situations unless you've prepared yourself as much as possible. Practicing your messages and the likely scenarios can make a big difference.
As part of the workshops delivered at thrive, we've gathered together some of the best media trainers in the business, who are also working journalists, presenters and producers. Some of the biggest brands in Australia are regular participants in the courses.
Apart from training spokespeople on effective ways to respond to interview requests, there are also some basic things to avoid:
10 Biggest Media Interview Don'ts
Don't go into an interview situation without being 100% prepared, no matter how significant or not you believe the interview may be. Prepare, prepare and prepare some more. Consider angles the journalist might use, consider recent company and industry issues that might be raised, review the journalist's most recent work. Know the journalist's name and their media outlet.
Don't be pressured to do an impromptu on-the-spot interview. Be confident and communicate that you will get back to the journalist within an appropriate timeframe. Don't forget to ask the journalist's name and where they're from, to support your follow up.
Don't use your media opportunity as an advertising platform. Blatant and over used branding will limit future opportunities. Stay on brand and on message but also think about how your content is relevant to the audience who are listening/watching/reading.
Don't forget to make eye contact with the journalist and be authentic with your responses.
Don't forget to consider your space and the location of your interview. What's behind you as your backdrop? Don't forget Kevin Rudd's political gaffe with Hitler and Stalin posters in frame!  Use your backdrop as an opportunity to appropriately brand your environment.
Listen to the questions being asked (you should have thought of all the possible questions prior to your interview) and don't be afraid to ask the interviewer to repeat the question if you misheard or are unclear as to what they are asking. You will generally have a short amount of time to respond to questions, and the interviewer will have an agenda, so take your time with your response and do your best to stay on message. Avoid side tracking and random off topic story telling.
Avoid saying 'no comment'. Learn techniques to steer the line of questioning and satisfy the journalist, without creating a confrontational media situation.
Don't lie or tell untruths just to answer a question. Ensure your content is relevant and what you have rehearsed.
Find out as much as you can about the interviewer, the publication or programme, the angle they are taking, any other people they are interviewing in connection with the story (they may be pitting you against your competitors), similar stories they have covered and the approach they've used, and anything relevant to how they may represent you and your brand. Forearmed is definitely forewarned!
Don't refer to sources that you don't know well or can't necessarily be relied upon to be accurate. Wikipedia may be accurate in many cases but it's not considered 100% factual and is not independently checked and verified.
Avoid bad mouthing your competitors. Competitor commentary should be factual and delivered through strategic message crafting.
Don't agree to an interview that you don't feel confident about and definitely don't agree to a live interview in a volatile situation if you are not prepared. It may be more appropriate to issue a written statement or a video news release in an effort to control your message.