Viral ad alert: Jean-Claude Van Damme opens up for new Volvo spot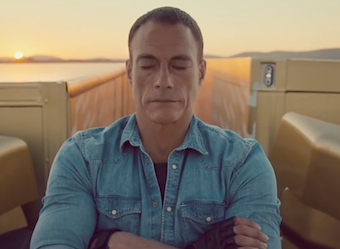 It's been viewed almost 30 million times since it was uploaded to YouTube last Tuesday. The 76 second spot that's got everyone talking promotes car company Volvo's, "precision and directional stability of Volvo Dynamic Steering — a world first technology that makes the new Volvo FM easier to drive," according to the companies YouTube page.
What better way to demonstrate steering technology than recruiting action movie star Jean-Claude Van Damme to do the splits across two giant Volvo trucks?
The move has certainly paid off for the motor company, with the ad spreading like wildfire across the internet.
Take a look: