10 things all marketers can learn from a search geek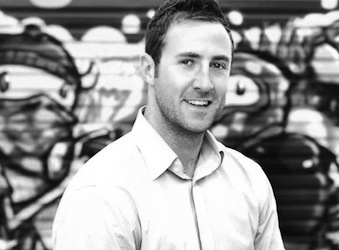 The best marketers understand how to effectively use digital resources to their advantage to gain valuable insights and help their decision making. But there's still a lot they can learn from Search geeks. Agency M's Jonathan Keane shares his top 10 tips from inside the digital trenches.
1. Use Search to understand your market place
If you are considering taking your brand and marketing activity into new territory, paid search can be the perfect medium to 'test the waters'. With around 77% to 90% global search market share – depending on which source you use – Google can provide controllable, cost-effective and scalable learnings of the likely uptake of your product or service, as well as insights into localisation and nuances before you up the ante on your activities.
2. Monitor your competitors
Analysing changes in the auction place will give you valuable insights into your competitors in that space, their brand proposition and any promotions that are enticing enough to stray a potential lead or sale away from your site. Track the times and days your competitors are in market, how much they are spending (through educated estimates) and whether they are bidding on the same terms as you.  You can use ongoing automated analysis that not only tracks changes but also gives you a better understanding of your own performance against your competitors.
3. Test your creative online first
There are numerous channels and ad formats available for gathering first-hand data from an almost unlimited sample size of consumers to gauge whether your ad will be a hit or a flop. Simple text ads, despite the limited character space, will quickly give you an idea of what promotions or brand positioning are more attractive to a potential customer. Display ads can be used to understand what imagery and messaging is likely to get attention in your door drops or email activity, while online video analytics will inform you on view rates for different creative, what ad length is likely to keep viewers switched on and at what points in the video you lose them.
4. Use Google Trends to understand seasonal trends
Google Trends allows you to compare search popularity on different words and phrases on Google dating back to January 2004. You can see which months deliver peaks and troughs in search terms related to your business, brand or product. Armed with this insight, you can plan your marketing activities to take advantage of the peaks or pull back in the dips. Another useful feature here is the 'related and rising searches' option, which shows the most common searches people made in conjunction to your chosen terms.
5. Measure your brand's strength
Search gives absolutely fascinating insights into the human mindset at any given point in time. Analysing trends in search behaviour has been used to accurately predict election results, unemployment rates and even flu epidemics. Keeping a track of a rise or fall in the search volumes of your brand is the most accurate picture of how much your brand is in the public's consciousness. You want to know if your TV ads are working? Study spikes in search volumes for your brand terms following TV spots and understand the traffic flows through your site from these searchers to assess whether you're reaching a valuable actionable audience or whether you're just creating a lot of white noise.
6. Track the purchase journey with call tracking
For any high-consideration product that involves considerable research before purchase or where the conversion process is necessarily complex – such as insurance – call tracking is an excellent option to help negate the problem of media discontinuity and assumed attribution.
With cookie tracking and simple javascript coding on your site, you can produce dynamic telephone numbers to help give a truer picture of the role digital plays en route to an lead or sale. Paid search has been a natural early adopter of this technology. Ultimately this aids investment decisions where you can drill down to the true value of individual keywords. Bid management systems can manage these investments automatically based on set cost per caller or ROI rules.
7. Profile your audiences through remarketing
Remarketing is essentially re-messaging users who've previously visited your website and left without making a desired action (such as buying your product), with the aim of hooking them back into the sales funnel. By analysing data in the form of interest and demographics of these users, you can build audience profiling which you can in turn apply to other prospecting mediums.
8. Discover your most valuable locations with geo-targeting
Search engines provide you with the ability to accurately target your audience by geographic location and adjust your investment by state or city as some territories will yield better return than others. This data should be applied to all of your direct response activities to focus your distribution to areas already known to be valuable to you.
9. Manage your online reputation
Search is the number one channel people turn to in response to a news story or issue. Consequently, paid search is a crucial element in a coordinated response to take control of your brand message online before someone else does. An early presence here when a negative story breaks can positively affect your reputation by giving your company's official stance on the issue as well as helping to push damaging organic links down the search engine results page (SERP). It also buys you time while you plan your response via owned social properties.
10. Apply data to everything you do
With an abundance of performance metrics at your disposal and the ability to directly influence those results in an instant, you can accurately explain nearly every fluctuation in performance by exploring numerous avenues. The forward-thinking marketer has data at the heart of every planning and creative decision made. There is such a wealth of insight to be gained through readily available digital sources, that nearly every assumption can be either proven or disproven with ease and educated interpretations.