"Don't throw out the analogue baby with the digital bathwater" – futurist author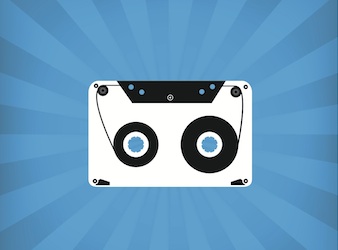 Marketing is facing a paradigm shift, according to self-styled 'global futurist', Anders Sorman-Nilsson, but he has warned that businesses should be wary about getting so caught up in the wave of digital hype that they lose the emotional bond that physical connection provides.
The Australian consultant and author has written a book on the subject of balancing how brands approach the "digital minds and analogue hearts" of consumers. He argues that an onslaught of social media and digital marketing has seen the marketing industry, traditionally very 'analogue', become more and more influenced by digital and social technology. This has seen many marketing strategies incorporate both the digital and analogue means, which Sorman-Nilsson has termed 'digilogue.' (Hence the book's title: Digilogue: How to win the digital minds and analogue hearts of tomorrow's customer.)
Sorman-Nilsson points out that digital strategies are ideal for attracting new business while analogue tools are essential for client retention. He believes companies like Dell have taken digital too far by completely digitising their business model and have alienated consumers in the process. Apple in comparison has continued to establish bricks and mortar stores as well as their digital presence, and is enjoying endured success as a result – appealing to both the digital minds and analogue hearts of consumers globally.
"High-touch face to face, has always been something physical – that's the analogue. But now we are seeing more and more marketing move into a digital space, a social space and that's what I mean by digilogue. There are companies right now doing right now that are not going pure play analogue or pure play digital, what they are doing is sitting at in a sweet spot between the two," he says.
Sorman-Nilsson believes the secret to sustaining business is the ability for companies to be able to seamlessly connect with consumers via both analogue and digital means.
"Companies need to be able to connect with people's ever increasing digital minds, but at the same time be able to  emotionally connect with their analogue hearts," he says.
He believes digital disruption will upend all industries in the near future, and warns businesses not to "throw the analogue baby (our sense of tradition, brand equity, and profitable channel communications) out with the digital bathwater".
"Many people panic once they sense their business is being digitally disrupted and seek to abandon all of their previous analogue practices and jump head first into the digital minefield. Or they stick to nostalgia. What they often fail to consider is whether a digital strategy is right for them and whether the abandonment of the analogue could alienate and push away current clients," he adds.