2017 AMI Award Winners announced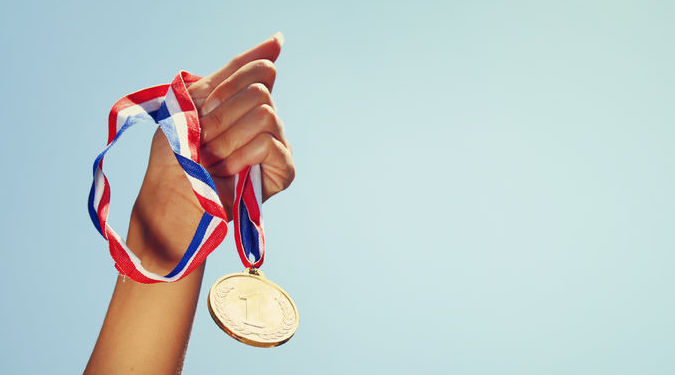 The Australian Marketing Institute held its annual AMI Awards night on 18 October, recognising excellence and honouring the achievements of the year.
"These awards were presented to organisations and marketers who have achieved extraordinary results from innovative and effective marketing practices," says Lee Tonitto, AMI CEO.
"As an industry we recognised and celebrated the biggest marketing success stories of the year," she says.
Top honours for the Marketing Campaign of the Year went to joint winners QIC – Robina Town Centre and Bureau of Meteorology, while Curtin University took out the Marketing Team of the Year award.
Here's the full list of award winners by category:
Marketing Team of the Year: Curtin University Marketing Team.
Future Leader of the Year: Michael Laps, Yoghurt Digital.
Certified Practising Marketer of the Year: John Clay.
Chief Marketing Officer of the Year: Vanessa Lyons.
Sir Charles McGrath Award: Andrew Baxter.
Brand Revitalisation: Parmalat Australia – 'Breathing Life into the Milk'.
Consumer Acquisition Marketing: Perpetual – 'Sails for your Second Wind'.
Consumer Research Insights: AFFINITY – Prospan – 'Don't Ignore a Cough'.
Consumer Retention: Iron Mountain – Customer Saves Program
Content Marketing: Queensland Department of Transport and Main Roads with BCM – 'Protect Your P-Plater'
Corporate Social Responsibility: Gemba – 'Good for Cricket'.
Creativity in Brand, Product, or Service Marketing: Sunny Queen and BCM – 'How a Chook on a Bed Laid a +70% Sales Increase'.
Customer Experience Marketing: RMIT University – 'Transforming the Customer Experience'.
Data Driven Marketing and Advertising: Columbus and Carat – 'Taking Data to the Skies'.
Education: Box Hill Institute – 'Skill Seeker'.
Experiential, Sensorial and Internal Employee Marketing: Westpac – 'Westpac Wardrobe'.
Financial Services Marketing: Paypal Australia – 'Shop Off the Beaten Path'.
Innovation in Product or Service: IBM – 'Cognitive Couture'.
Integrated Marketing Communications: QIC Robina Town Centre – The Kitchens – 'Let's Stir It Up'.
Marketing Communications B2B and B2C: Avid Property Group – 'Harmony Marketing Campaign'.
Not for Profit Marketing: Hockey WA – 'Hockey for Life'.
Public Sector Marketing: Winner Bureau of Meteorology – BOM Weather App.
Small Budget Marketing: Dragonfly Marketing – 2016 Tastings on Hastings Festival.
Social Marketing and Social Change: Motor Accident Commission – 'Low Level Speeding.'
Social Media and Digital Marketing: Social Soup – 'L'Oreal La Roche Posay.'
Sponsorship Marketing: Credit Union Australia – Utilising sponsorship as a channel to drive brand awareness and consideration in a cluttered market.
Tourism Marketing: The Articulate Pear – 2016 Taste Riverina Festival.
Special Award – Marketing Team of the Year joint winners: Bureau of Meteorology – BOM Weather App, QIC Robina Town Centre – The Kitchens – 'Let's Stir It Up.'
Image credit © tomertu 123RF