2022: Acceleration reshapes marketers' relationships with agencies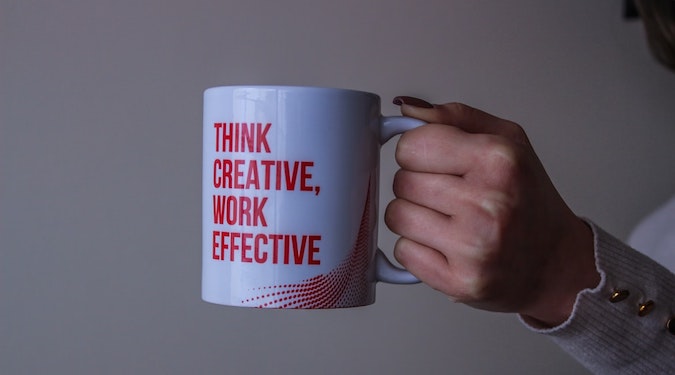 I'm sure I can hazard a guess that the last 18 month have flown by for most of you, like they have for me. Between homeschooling, back-to-back Zoom meetings and managing the non-stop rollercoaster ride of ups and down throughout the pandemic I have barely had time to sit down and read a book. 
One book that did sneak through the cracks though, came via my number one businessman-crush, Professor Scott Galloway. In his book 'Post-Corona' he outlines several predictions, but the one big theme that I took from it was the concept of acceleration. 
In one year, the pandemic has driven 10 years' worth of accelerated technology adoption. It's disrupted so many industries that we are set to take a massive leap forward as we venture out of lockdown. As we go into the 'new normal', we have to reassess how we work. Particularly in the marketing and advertising industry we need to rethink how we drive growth for brands. 
The accelerated timeline for uptake in technology has paved the way for some clear trends. We will see these emerge and become mainstream in 2022 for marketers which will impact their relationships and the way they work with their agency partners. Technology-fuelled advances will see the in-housing model continue to take shape. There will also be a greater focus on project work. There is also the need to hire more diverse talent to truly fuel creativity.
In-house teams and outsourced agencies find their groove
It's now commonplace for larger clients to have some kind of in-house capability. According to Gartner's most recent CMO study, 29 percent of work previously handled by agencies, was now being handled in-house. From programmatic teams, to design (the most common model we've seen), editorial, and creative teams, marketers are being selective in what they in-house. 
In 2022, we will see more agencies learn how to plug in, collaborate, and work together with internal teams. This will ultimately make the work better. But, whilst in-housing is becoming more prevalent, agencies will need to remember that clients are simply asking us to take on different roles. The value of an external perspective, with cross-industry experience and deep expertise has never been more important.  
Projects, projects and more projects
It's very rare today that clients come to agencies asking for an old-school retainer. Long gone are the days where we simply assign agency talent to the business without any kind of commitment to deliverables. Instead, we're working with clients to create programs of work, identify specific high-priority projects, and form crack teams to deliver. 
For agencies, there is less fat in the margins as we're not simply charging based on timesheets. Instead we're creating a line of accountability via successful project delivery. 
On the flip side, many marketers' jobs are becoming less focused on strategy. Instead marketers are fast morphing into project management. There is a desperate need for marketing operations and specialist project management to manage agency and other external supplier relationships. 
Something that I have seen work well is introducing a role for specialist marketing ops and project managers sitting in the marketing team. They will focus on solving processes, operations, and integration challenges. Marketing leaders can then focus on strategy, finding new customers and growing their brands. 
Diverse talent and creativity will make the best work
The options and opportunities for both clients and agencies continue to explode, when it comes to drawing on great creative talent. From crowdsourcing platforms, to TikTok creators, to eSports, to the music industry collaborations and partnership deals. This year I found it really interesting that Menulog, who had done a global deal with SnoopDogg chose to partner with Mushroom Records directly. This move was different to traditionally going through their global agency. This in turn created a localised version of their ad featuring up and coming Australian artists. 
These new creative options also create new commercial options like equity or profit sharing. I think we will see marketers forging new partnerships beyond their traditional agency relationships in 2022 as a result.
Automation and technology won't be creativity's foe
We've seen the explosion of technology in the media space. However, it's still early days for brands using technology and automation to drive creativity. We know that the creative drives at least 50 percent of the effectiveness of any piece of advertising. Yet in a digital world the creative isn't taking advantage of the rich data opportunities that exist in delivery. In 2022, expect platforms like Canva and other creative automation tools to become a friend of marketing and agency teams. Not only will they add speed and reduce cost, but they leave you and your agency partners more time to work together on the best creative possible. 
So, with these accelerated trends in mind, how can you best engage your agency in 2022?
There are a number of models you could consider but here are four that I would suggest:
The Inspiration:

Where the agency is engaged to bring experience and diversity of thinking to the table, to help set an inspiring vision for the future. Here we can use our broad experience, to look at a marketing problem with a wide lens, and create a clear vision for what's next, with a roadmap, measurement and milestones. 

The Spark Plug

: Where the agency is briefed to tackle a brief through a lens of disruption. A fresh set of brains thrown at a problem, to create unexpected solutions. 

The Challenger/Builder:

Where the agency creates a challenger or builder team for a client's specific project, to sit alongside the in-house team, but with a clear mandate to shape or challenge the work as part of an external review committee. 

The Accelerator:

Where the agency forms a team to mirror the internal teams, augmenting and accelerating the ability for the team to get work done. It works particularly well in agile technology projects or where there is a need to create large volumes of high quality content. The other way this can work is for clients to hand the 'doing' to the agency so that they can focus on the high growth strategic work needed internally. 
Clearly this isn't an exhaustive model, and like any good relationship these can and do morph according to the needs of both client and agency. But, in the midst of all of this acceleration there are a couple of constants required to make them work:
A spirit of partnership ie. a mutually beneficial relationship built on trust and transparency

Alignment of objectives. Ensuring that the value the agency creates, is valued by clients and contributing to their business 

Great work

And of course, fun!
Matt Robinson has been managing director and partner at AnalogFolk since 2011.