3 areas where mobile marketing opens up opportunities for B2B marketers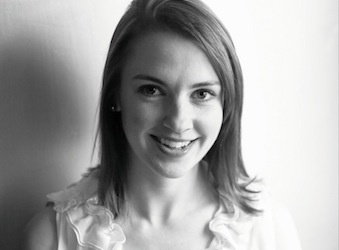 The business-to-business world has the opportunity to tap into some extremely powerful mobile marketing techniques writes Emily Kelley in this guest post.
Marketing experts have long been predicting that mobile is about to revolutionise the way we market to customers. In fact, every year for the past three years, someone has heralded the coming of 'The Year of Mobile'.
In 2010, it was the launch of the iPhone 4 and iAds that had marketers excited about the possibilities of mobile advertising. Mary Meeker's 'State of the Internet' report had executives questioning the role of the mobile in their business as we approached a major tipping point in mobile internet usage. In 2011, top marketing trends lists for the year assured us that this was definitely the year for mobile marketing. And even last year, Mashable was insisting 2012 was the year of mobile advertising.
Meanwhile, back in the land of reality – the actual day-to-day, gritty lives of real people, a.k.a. our clients and customers – the 'year of the mobile' had come and gone. Australia currently has one of the highest rates of smartphone penetration in the world. Australians' mobile activities are mirroring that of their general media consumption and informing the decisions they make around purchases.
And it's not just consumers. For B2B clients, who are often treated as a unique species with different behaviours from the everyday people of the B2C world, mobile has become just as critical as an extension to their lives. The changes we see in consumer media consumption and decision-making are the same that are disrupting our B2B customer journey.
In fact, there are even greater implications because mobile is becoming pervasive within the enterprise. Mobile is not only affecting marketing, but is also enabling a more mobile workforce and allowing companies to deliver more utility to their own customers via mobile devices.
The customer journey has changed dramatically. With 87% of Australia and New Zealand iPad-owning professionals using their tablets for work communication, and nine out of 10 senior executives using apps to stay informed, entertained and productive, we are experiencing less engagement with traditional B2B marketing channels such as email. The primary cause for this is that mobile customer journeys are not being considered, or they are being considered secondarily to a desktop-based customer journey.
Mobile, including smartphones and tablets, is complementing existing devices as well as replacing them. A key initiative for marketers to undertake is to consider the mobile customer journey first. Considering how connected individuals are to their mobile devices, it needs to be integrated into all elements of a communications strategy.
Some key areas that mobile impacts are the standard B2B tactics direct response and events. While we are familiar with these tactics, without proper consideration for mobile, effectiveness can be negatively affected. Similarly, mobile opens up significant opportunities in these areas, as well as innovation in marketing communications overall.
Direct response
Mobile advertising has been shown to be successful with a B2B audience. B2B mobile advertising has higher click-through rates than many popular B2C categories.
In Australia, we enjoy particularly good mobile advertising performance metrics due to a lack of uptake among marketers here versus other markets.
On the other hand, email tactics are being negatively affected by mobile. Our time-poor audience is clearing emails in between meetings rather than actively engaging with marketers' messages. If marketers do manage to grab their attention, linking through to sites optimised for desktop browsing or long forms is impeding conversion. It has become critical to build campaigns around the mobile customer with clear messages that inspire immediate action and timely content delivered on demand.
Events
Mobile can also play a major part in events to create greater engagement. Connecting with others, downloading related content, interacting with speakers and amplifying the event message via social media are all ways for B2B marketers to increase the effectiveness of events. For example, Cisco has an app that helps direct attendees to places around a venue, provides maps and speaker locations, and includes alerts when speaker events are beginning. While relatively straightforward, such an app ensures greater cut-through of a brand message at an event.
Social sharing enabled via mobile devices at events provides both real-time data for marketers on how the event is performing as well as a way to increase the reach and engagement of the event itself. Marketers need to be prepared to capitalise on real-time content generation at events by setting up listening and promoting the event well before it kicks off to drive engagement with topics and hashtags.
Innovation
Again, B2B is not made up of abstract entities. They are people too. Just like in the B2C world, they are drawn to engaging and fun experiences and they can be reached in a personal environment. Mobile presents one of the best opportunities for delivering a tailored experience in a personal environment.
Understanding that these are some of the areas that need to be focused on in order to more effectively reach a mobile dependent B2B audience, there are some key actions that marketers can take to get started today.
1. Act now. There is a hesitancy among B2B marketers to effectively leverage mobile. Challenges include systems that do not allow for a seamless transition to mobile marketing tactics, putting mobile in the too hard basket. While we can try to close our eyes and wait for it to go away, the reality is that mobile will most likely be the primary channel we are using to communicate with our audience one day in the not so distant future. So whatever it takes, marketers need to ensure there is some mobile element integrated into their communications now and plan to address the challenges that need to be overcome (lack of understanding, inability to measure, etc).
2. Invest with insight. Then there are other marketers who are more than happy to jump right into mobile, but lack a clear strategy. For example, developing an app that is not rooted in customer insight and understanding and with a 'build it and they will come' mentality. To avoid being burned by a big expensive, failed exercise in mobile (and ending back up at step one), marketers need to ensure that apps and campaigns are developed with a clear customer persona (or personas) and customer journey/s.
3. Remember the 'I' in 'ROI'. Because of the reasons outlined above (old systems, investing in research) along with the fact that a good mobile user experience is rarely also a cheap one, the initial investment in mobile is often significant. However, it is important to remember that on the other side of that dark tunnel are cost savings, incremental revenue and customer loyalty off the back of investing in mobile.
4. Build experiences for people. Not men with briefcases or other clichés. When making a significant investment in mobile, it is critical to achieve a solid customer understanding, including how they use mobile and how it can be relevant to your brand. At the same time, don't forget to create playful and fun experiences that will help to deliver results.
5. Think outside of the box. Being smart in mobile isn't about using mobile as another channel to distribute the same old, same old. By understanding the possibilities unique to mobile devices like built-in cameras, GPS capabilities, touch-screens, motion sensors and other capabilities, marketers have the ability to deliver a tailored experience.
The year of the mobile has come and gone. If B2B marketers are not planning for a mobile customer journey, they are missing out on the significant opportunities for more impactful, meaningful and innovative communications activity. At a minimum, they risk having little cut-through versus more progressive marketers who have fully embraced this very real change in customer behaviour.
Emily Kelley is digital strategist at OgilvyOne.