3 under-appreciated tactics that can add value to customer lifecycle comms programs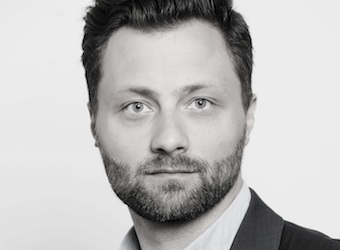 Working with the sales and marketing departments in a range of industries I'm always engaged in discussions about direct marketing campaigns. What data will enable a deeper customer understanding? Which analytical models will have the power to uncover otherwise hidden insights? And what campaigns can the organisation deploy across the customer lifecycle to create superior customer experiences and stimulate long-term customer value?
On the campaign side of things the typical discussion is often centred around cross and up-sell and loyalty/retention programs. These questions typically arise in 80 to 90% of my conversations with marketing leaders and this is understandable given the irrefutable value of such programs when the organisation aspires to excel at managing direct customer relationships across a number of channels.
But I wanted to take the opportunity in this blog post to highlight three campaign tactics that I don't hear mentioned that often and which could potentially add value to your customer lifecycle communication programs.
1. The beautiful exit
Most organisations carefully plan their welcome programs with questionnaires to understand the customer and by tracking first product usage/experience and the first service call etc. However, too few organisations plan to equally systematically manage the experience when individual customer engagements come to an end. All too often the reaction is simply, 'Can we do anything else to keep you? No? OK, goodbye then.'
The irony here is that most industries are mature and their saturated customers tend to rotate based on new lifecycle stages and new product/service launches. It could very well be that the new customer you might have acquired yesterday was actually someone who had a past relationship with your organisation. So why not plan for a 'beautiful exit' when a customer relationship ends – an exit that increases the likelihood of positive reactivation at a later stage?
2. No next best offer? Ask for more information…
Individual customer-driven next best offer programs are the talk of the town these days and so they should be, as the days of product centric campaigns looking for customers are long gone. The general truth, however, is that a large number of customer communication programs are limping – not  gaining the reach and quality they should because of missing, inadequate or out-of-date information in the customer database.
Marketers must take a systematic approach to data enrichment. Be systematic about when/how you enrich your customer information over time – if there is no next best offer that the customer is highly likely to respond to, ask questions to enrich the customer profile enabling – a higher quality communication, leading to more relevant offers in the future.
3. Random act of kindness
Nothing creates better and more long-lasting customer experiences than a pleasant surprise. Undeniably, most customers have limited trust in corporate communications so marketers are trying hard to stimulate word-of-mouth marketing. We've all seen the social media case studies about organisations picking up on a bad customer experience/sentiment as a matter of urgency and then turning it into a positive outcome and shareable content.
My suggestion is that you assess whether or not working this dynamic into your cross-channel customer communication programs makes sense for your business model – and not necessarily only in response to negative customer experiences. It should be done as general practice with customer responses, records of what was talked about, sentiment and the whole development of the customer relationship tracked over time. Ask, what is the likelihood of your customers influencing others? And can they eventually be turned into a higher than average value customer?
I don't have all the answers, but in my opinion it's worth trying structurally to adopt this approach and ensuring you can monitor the long-term effects.