4 key steps to mitigating risk in promotional campaigns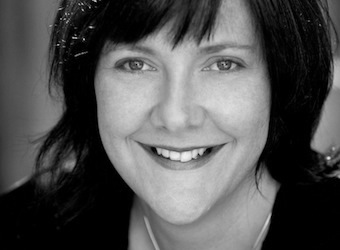 Research shows that around one in every eight promotions fail. While this is a significant number, it doesn't take much to make them successful, so if you are thinking of running a promotion as part of your overall brand activation strategy, these are my top tips for mitigating risk.
Research the concept
Research can be expensive, however, if you are about to invest a substantial amount of money on a campaign and/or you have a couple of concepts you like but are not sure as to which will work best, research can show you the way.
There are companies that specialise in testing promotional concepts or you can do online polls and/or conduct research groups to gain valuable feedback. Doing this takes the emotion and gut feel out of it and brings in the all-important science.
Get the science right
Speaking of science and research, there has been extensive work done on promotional mechanics, entry method structures, prize structures and offerings and the like. Utilising these insights enables us to formulate promotions that have a greater chance of being successful every time.
We know that three prizes are better than one, however, there is no real difference between three and five prizes. Instant win for our instant society will achieve a much better take up promotionally, but one of the worst things you can do is run a 25 words or less promotion as your participation rate can drop off by 75%. Keep in mind that several small prizes spread through the promotional period are more aspirational than one large prize at the end of the promotion.
Insure against over redemption
Be sure to insure the chance to win. Have you ever wanted to know how companies give away a chance to win $1,000,000? It's all in the probability stats. The higher the probability, the higher the insurance, but it is still an extremely cost-effective way to make the promotion 'big'.
Insurance works particularly well with a gift with purchase. It caps your outlay, which means you will never find yourself over budget if the gift over redeems.
Test a market
Not ready to go all out? Simply look at the option of starting small and testing in a state or region. Get it right and then roll it out. Some of the best concepts have started in one state or store. This works particularly well if the promotion is scalable, start small and then build it up to roll out nationally once you are happy with it.
As well as these pointers, always keep in mind that promotions need terms and conditions and 'chance to win' promotions also need legal permits, which must be displayed on promotional materials. They protect both the promoter and the agency. The terms and conditions are a contract and once finalised cannot be changed or altered without alerting the relevant permit authorities. Terms and conditions should include a clause that refers to any changes to the prize not being permitted unless the promoter gives consent and it is in writing and agreed by both parties. Remember, not transferable or exchangeable for cash means exactly that.
Lastly, don't be afraid of trying something different in your promotional campaigns as it might just give you the edge over your competitor and help you achieve your brand objectives.