Victorian taxi cabs to get some ads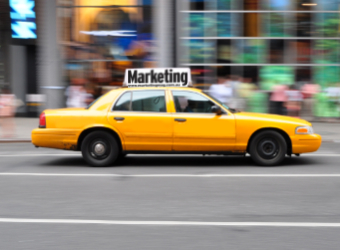 Taxi ads are back in Victoria after almost a decade of prohibition.
External taxi advertising in any form has not been available in Victoria since legislation was passed in 2000 and implemented in 2005, but all that is about to change with the review of the Victorian Taxi Industry Inquiry chaired by Professor Allan Fels. The review recommended the reinstatement of taxi advertising to allow taxi operators to earn additional revenue. The  first taxi ads appear on the streets of Melbourne this weeks facilitated by ROVA Media.
Taxi Services Commission chief commissioner, Graeme Samuel, announced the reform by stating: "External advertising on taxis is common around Australia. With this change we are bringing Victoria into line with most other Australian states".
"We are very excited about this new ruling as it means we can now offer our clients greater campaign coverage and choice, as well as the prospect of new products in the near future," says Byrne.
Plans to change the colour of Victoria's taxi's from the regular yellow cabs were also announced earlier this week in a bid to spark competition and improve industry standards. The move to introduce alternative colours to the current yellow taxi scheme has been approved by the Taxi Services Commission as part of an overhaul of the industry. Taxi advertisements are due to hit the sides of cabs as early as 23 October.
"We are ready and excited to offer our clients true national and eastern seaboard coverage," says ROVA Media's sales director, Matthew Byrne. "Adding Melbourne to our growing list of locations means we are the only single outdoor media provider that can offer one consistent format in 90 locations Australia wide, including all of the top 10 population centres."