5 best practices for mobile consumer engagement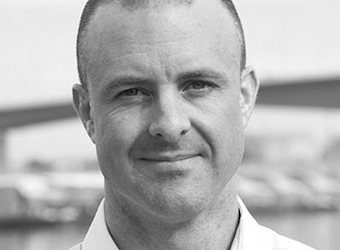 Mobility continues to be one of the revolutionary forces changing how consumers engage with brands in today's commercial world. Simply put – businesses cannot ignore mobile.
According to Frost & Sullivan, 73% of Australians now own smartphones, while 49% of all Australian households own tablets. In addition, by 2018, it is predicted that the smartphone penetration rate in Australia will reach 93%, while the number if of Australian households with tablets, will grow to an astonishing 80%.1
For marketers — no matter the industry — mobile engagement is key to growing brand trust and value. By creating meaningful, convenient connections with customers at their fingertips, a company is investing in the growth of their business for the long-term with a higher likelihood of customers coming back for repeat business. While the facts speak for themselves, we are still seeing a trend in Australia where businesses are not directing enough attention or resource to mobile customer engagement.
To start activating a mobile engagement plan for your business, there are 5 best practices to enhance customer service on this booming channel.
1. Create Rich, Curated Experiences
Personalisation has become something of a buzzword in the e-commerce realm but on mobile it is more about curating top choices for users. Think of it as personalisation, but with fewer, hand-selected choices for a more simplified experience for the mobile user.
Shoppers, especially those browsing via mobile, crave a quick and to-the-point customer service experience. Pressed for time, mobile shoppers are likely spending with a sense of urgency as compared to the in-store / PC consumer. A personalised experience must be top-of-mind for businesses when shaping a mobile strategy.  Another key consideration is that like any shopping venture, mobile should offer convenience and direct relevance to the consumer. By ensuring a mobile experience is simple, intuitive, and personalised, it will become a part of the consumer's valuable 'me time'
2. Leverage Geolocation Data
Consumers want information and services that are relevant to where they are at any given time, which means businesses need to make the mobile experience immediately relevant and tailor their campaigns by region or city. Geolocation data can boost campaign customisation in several ways; one obvious perk is the ability to point consumers in the direction of the nearest physical store location. Another easy win is to offer great local deals and seasonal offers at the store nearest the shopper. Shoppers' on the go appreciate the convenience of an interactive map or clear directions. This, in turn, can help boost in-store sales activity.
Marketers or e-commerce pros can further leverage this information during subsequent engagements, including mobile chat or personalised offers to enhance the consumer's experience.
3. Deliver a mobile-optimised experience
As more and more mobile owners are accessing the web via mobile, it is more crucial than ever for businesses to have a mobile optimised site or application as a part of its brand experience.
Today's mobile experience is all about 'tactile design', which essentially is a combination of digital design and industrial design. If a business doesn't design for touch, they will fail to engage visitors, which will potentially lose them as customers.
Consumers seek a one-of-a-kind experience on their devices, different from that of PC or in-store. If a mobile site is an exact replica of the online site, it will be inevitable the business will lose potential mobile customers who are often impatient when it comes to navigating and scrolling a wonky site.  Visitors will bounce quickly if they can't easily and quickly access the info they're looking for. It is also essential that the information mobile users are likely looking for is front and centre, rather than buried three clicks into the site.   Mobile browsing is no longer supplemental to sales; mobile is its own shopping avenue.
4. Offer choice of channel
In the age of the mobile consumer, it's surprising that many mobile sites don't provide the same choices for customer service as they do on websites, including the option for live customer service. We expect immediate help in-store and via PC, so why not on mobile devices?
One way to close the gap between the in-store and mobile customer experience is by providing an instant connection to a live agent and product expert from within the mobile site or application. More and more consumers prefer the convenience of text-based over voice communication, for several reasons – noisy environments, personal details in a conversation, and the ability to multi-task, or continue mobile-browsing while chatting with customer service, friends, etc.  Live chat can also provide the opportunity to connect a shopper with a product expert when one isn't available in-store.
It is also important to remember tip number three when implementing mobile chat– make sure the chat experience is optimised for the mobile user and explore advanced functionalities. For example, allowing the mobile user to continue to browse while simultaneously engaging in a chat session ensures a more efficient and seamless experience for the customer.
5. Use mobile to create a seamless customer journey.
To create a truly holistic experience, marketers need to explore additional features that will bring value throughout the buying journey. Instead of avoiding in-store use of mobile devices, embrace the trend. By finding ways to use this practice to improve the in-store experience, businesses can offer creative apps that actually encourage in-store mobile browsing, like price scanning, product videos to help a customer choose a product, or in-store live chat (helpful for large department stores).
A seamless customer journey will effectively integrate the use of online, in-store and mobile channels to meet the needs and habits of today's always-connected consumer. Consumers want to transition from one channel to the next with ease, and enjoy access to immediate and personalised service at every touchpoint. Ultimately, a mobile strategy should not only compliment the business' overarching brand strategy, it should stand alone as its own powerful marketing entity.
References
1Frost & Sullivan, 'Australian Mobile Device Usage Trends 2013.'