61% of companies say they're not creative – despite most realising it boosts business results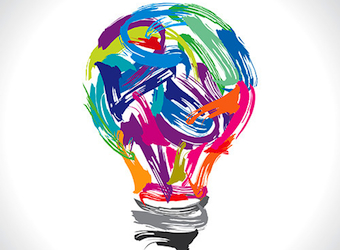 61% of business decision-makers surveyed by Forrester for Adobe do not see their companies as creative. This is despite 82% of surveyed companies believing there is a strong connection between creativity and achieving business results.
'The Creative Dividend' report by Forrester Consulting on behalf of Adobe surveyed 300 senior managers from corporations in a variety of industries on creativity's impact on businesses.
The study found that embracing creativity leads to improvement in competitive business performance, including key performance indicators such as revenue growth, market share and talent acquisition.
Some of the study's key findings include:
61% of companies are not creative
The survey asked business decision-makers who influence creative software purchases how well they thought their companies' practices aligned with those of companies that are recognised as creative.
11% said they were perfectly aligned with creative firms,
51% said they were neutral or not aligned with creative firms, and
10% said their companies did "the opposite of what creative companies do".
Creativity leads to business success
58% of respondents that said their firms foster creativity increased their revenues by 10% or more between 2012 and 2013, while 20% of 'less creative companies' did so,

creative companies are 1.5 times more likely to hold market share leadership positions in their fields than less creative companies, and

83 firms ranked highly for creativity had won 'best places to work' awards, while only 26 less creative companies had done so.
Creative companies prioritise creativity
58% of creative companies set goals around creative outcomes,

58% collaborate with customers to achieve creative business goals,

55% have executives that prioritise (and 48% that fund) their new ideas that come out of brainstorming.
Key recommendations
Key recommendations to come out of the report focus on prioritising creativity with the realisation that it is likely to lead to long-term business success:
Embrace a creative mindset,

put creativity on the business agenda,

reward creative gambles regardless of payoff,

embrace creativity to make your brand experience stand apart, and

invest in technology to support both creative experimentation and collaboration with customers.