Coopers ends Heineken's 20-year run as beer of Australian Open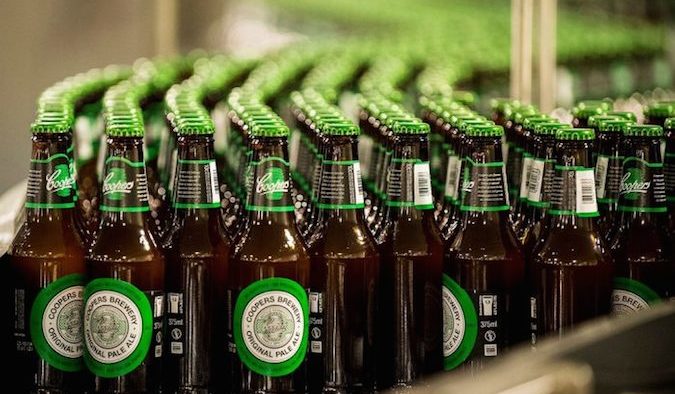 Coopers Brewery and Tennis Australia have announced a deal for the South Australian beer brand to become the exclusive beer of the Australian Open that will end the tournament's 20-year association with Heineken. 
Australia's largest family-owned brewery, Coopers has won exclusive beer pourage rights for the Australian Open for five years starting in 2017. The agreement means that only Coopers beer will be poured at Melbourne Park throughout the two weeks of the Australian Open.
The deal extends to the lead-up Emirates Australian Open Series events Brisbane International presented by Suncorp, Apia International Sydney, Hobart International and World Tennis Challenge in Adelaide from this summer, as well as the Hopman Cup in Perth from 2018.
The value of the contract has not been disclosed, but Coopers national sales and marketing director, Cam Pearce, says it was one of the largest national sporting agreements Coopers had signed. "It's great to be partnering with Tennis Australia. We are very excited about our involvement in the Australian Open," he says. "The Australian Open is one of only four grand slam events in the world and a highlight of the Australian sporting calendar.
"It is marvellous that Coopers, the last major wholly Australian-owned family brewery, is teaming up with Tennis Australia for such an iconic event. It means Australia's premier summer sporting event, which runs over the last two weeks of January, including Australia Day, will have a premium Australian beer associated with it."
The Australian Open attracted more than 720,000 spectators this year and interest in the event was continuing to grow. The company says the Australian Open and its lead-in tournaments in other capital cities are "perfect avenues for us to showcase our products to the Australian market as well as international guests who visit Melbourne for the tennis."
Tennis Australia CEO and Australian Open tournament director Craig Tiley says Coopers is a perfect fit for the Australian summer of tennis. "We're delighted to welcome Coopers, an iconic and much-loved Australian brand, to the Australian Open family. The Australian Open is not just about world class tennis, it's a fantastic social event that attracts hundreds of thousands of fans to Melbourne Park each year. It's a highlight of the summer and Coopers is a great match for the relaxed Aussie atmosphere our fans love.
"We look forward to partnering with Coopers to deliver a range of exciting initiatives at tennis events around the country that will continue to enhance the fan experience."
Coopers will be supplying Coopers Original Pale Ale, Coopers Premium Lager and Coopers Premium Light throughout the event. In the lead up to the 2017 event, Coopers will be undertaking a refresh of its packaging for Coopers Premium Lager and Coopers Premium Light.
The deal also includes pourage rights for all other sporting and entertainment events at Melbourne Park.