A healthy app-etite: insights from health and fitness app users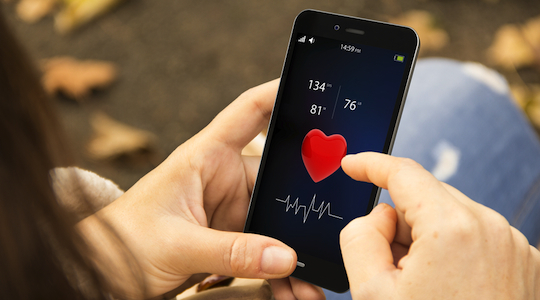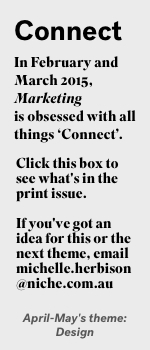 Dr Sandy Ng, lecturer in marketing at RMIT University, shares insights from health and fitness app users from her own research and that of others, and finds that successful developers of apps in this category must have a better understanding of what motivates a user than most other developers.
With more than 11.1 million smartphone users (and growing) in Australia (according to ACMA, Australian Communications and Media Authority), mobile apps offer a form of digital services that can reach a large audience at a relatively low cost. The total number of mobile apps in the marketplace is projected to grow. Currently, there are approximately 1.2 million apps in Apple's App Store and 1.4 million apps in Google Play. Obviously, the growth in the number of mobile apps is fuelled by consumer demand. Apps are getting so popular with consumers that some suggest they are 'killing' the good old web (see MIMS 2014). Recent statistics show that there are more consumers using mobile devices to access apps than there are using PCs to access the web.
It is not difficult to understand why consumers love using apps. They allow consumers the ease and convenience to connect with services digitally, they're more interactive and can be personalised to suit an individual's preferences. In other words, mobile apps can provide a far better user experience than websites these days.
From a business angle, there are drawbacks associated with the proliferation of mobile apps in the marketplace.
First, given the mobile apps market is so crowded, unless your app ranks highly in its respective app category, it is unlikely to get the exposure required and, hence, has limited reach. In other words, your app can suffer from a low download rate.
Second, your app may suffer from a high dropout rate. As consumers of mobile apps, we can all relate to this point. How many times have you enthusiastically downloaded an app based on recommendations, used the app for a few weeks, and then ceased using it and eventually deleted it?
From a business perspective, this outcome is devastating, as it means wasted money in app development when your app fails to deliver a strong enough value proposition for customers to continue using it. Or worse, suffering the obvious effects of attracting new customers only to disappoint and lose them – in a crowded marketplace, second chances are few and far between.
Apps in the category of health and fitness have a low download rate, at 10% (i.e. nine out of 10 apps in the category are never downloaded), and a high dropout rate at 74%. This is disturbing from a societal and common good perspective.
A plausible reason is that the creation of these apps is product focused and developed with minimum consideration of the target users. Yet health and fitness apps have been credited with much potential to change public health behaviour. They are a cost-effective medium for the health sector to disseminate wellness knowledge and use strategies to engage the public to become healthier and lead better lifestyles.
So what can be done to create better apps that are effective in transforming people's healthy endeavours? What is missing in the creation of these wellness apps? How can we measure the effectiveness of such apps? These are important questions that we are grappling with at the moment, which desperately need resolving and discussing.
In my opinion, an effective health and fitness app is one that is successful in prompting users to break old, unhealthy habits and supports them in acting on new healthy behaviours and attaining their health goals.
First, a good user interface for apps is important. My research shows users expect their experience of using an app to be easy and straightforward. If not, they will quickly abandon the app and move on to the next one. But, is this the only factor that hinders individual usage of health and fitness apps? No.
Second, successful health and fitness apps must be perceived as useful to consumers as well. In brief, a useful app is determined by consumers' evaluation of the app's features in triggering them to act on improving their health behaviour.
To achieve this outcome, app developers need to co-create the apps with consumers, as ultimately it is the end users who determine app's effectiveness.
To begin, app developers need to consider consumers' pre-existing health attitudes and behaviour, and identify the target segment's app usage behaviour and their health goals prior to creating a health and fitness app.
With this knowledge, app developers can gain insights into users' motivation and abilities to perform healthy behaviour. They can then, accordingly, design app features that are useful in triggering consumers to act on improving their health behaviours.
The qualitative findings from my research show that the main problem with health and fitness apps is that consumers find the notifications repetitive, untimely and difficult to tailor for an individual consumer's health attainment objectives.
For example, notifications that act as reminders for consumers to perform a certain action – 'It's been two hours, please put on more sunscreen' – do not consider the context of the user. This notification, when switched on, is not relevant to office workers. As such, this group of users may end up turning off the notification, as they get frustrated with receiving this message, which is irrelevant to them. Consumers would like to have meaningful notifications that are context-specific to a user circumstance, as well as the ability to tailor these notifications easily.
Next, it is important to test the usability of the newly created app on a select group of consumers for a couple of weeks prior to releasing it to the marketplace. This stage will allow for any final improvements to be implemented.
At the same time, it is also important to seek feedback of the intended brand name and the positioning strategy of this app from your consumers. Once the app is released, it will be important to examine the effectiveness of your health and fitness app in shaping healthy behaviour over a specified period.
The end goal is simple. To gain the unparalleled and unique position of being one of the first health and fitness apps that is effective in connecting and changing health behaviour.
With this reputation you will achieve a significant market share, gain the ability to charge a subscription fee and, importantly, make a contribution to the societal welfare of the population.
I challenge and urge all health and fitness app developers to consider this approach and create apps that truly matter and do connect with their target audience.
RMIT University is a Marketing content partner – a non-financial collaboration on content for the magazine and exclusive, money-can't-buy benefits for Marketing Advantage Members. Find out more about Marketing Advantage here.