Advertisers, media execs forecast modest growth in paid media but bigger jump in owned and earned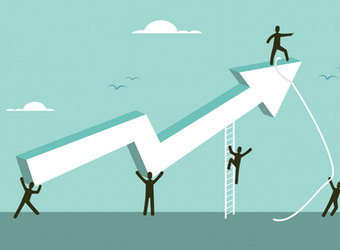 For the local ad market, 2014 will see a modest revenue increase on the previous year, with telco, retail and finance advertisers leading the way, according to the latest Media Futures survey from Starcom MediaVest Group.
The forecast increase halts a three-year decline in anticipated levels of spending and sees some confidence return to the market. The report, which polls advertisers and media executives, shows that advertisers expect an overall increase of 2.6% in spending and their media executive counterparts anticipate spend will increase by 2.8% overall in 2014.
Starcom MediaVest Group Australia CEO, Chris Nolan, said the Media Futures results demonstrate a paradigm shift for marketers, giving marketers the opportunity to really develop communications for the collective and for the individual. "Innovation in depth and breadth of media provides for more participation and personalisation from communications, thus having the opportunity for greater relevance and potency.
"The challenge that comes with this is that no channels are expected to be used less, so advertisers will have to get smarter about their investments, and this is absolutely reflected in the fact that almost half of advertisers are looking to increase their ROI activity," Nolan said.
The greatest forecast spend increases are for media channels that offer participation opportunities and potential for personalisation, such as online and TV. Media Futures 2014 shows that advertising investment is expected to increase substantially in the online media channels of search, mobile and online video, while investment in the printed forms of media newspapers and magazines is expected to decrease (-2.7% and -8.9% respectively).
"As we've seen for the past decade, digital media channels are forecast to have the highest spend increases, but interestingly, free-to-air TV is also forecast to increase 4% on the previous year," Nolan said.
"This could be because of the increased level of participation with television through platforms like Twitter which enhance the experience for viewers," he said.
Nolan said that given the free to air networks focus on 'event television', agility will be a key area to conquer for both advertisers and media executives.
Additionally, for the first time, Media Futures included questions about advertisers' owned and earned media assets, finding that along with the modest growth for paid media budgets (+2.2%), owned and earned budgets are predicted to increase +7.8%.
"Most advertisers have a brand website, but this tranche of Media Futures showed an expected increased in activity which drives social conversation – likes, mentions, sharing of content – as well as an increased focus on CRM activities and retention and more usage of apps. Clearly, where the audience goes, the advertising dollars follow," Nolan said.
Media executives indicated that telecommunications, retail and finance will be the sectors where spending is likely to increase the most, while spending in the entertainment and travel sectors are likely to decrease.