Super Bowl preview – puppies, Muppets and Anna Kendrick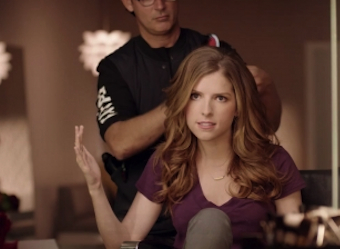 It's Super Bowl time, which means a lot of ads that cost a lot of money will create a lot of social media buzz and get a lot of people talking. Especially people (like us) in the media, marketing and advertising industry.
Some brands have leaked their commercials, others are keeping tight lipped and then there are some that are making ads about not putting ads up during the Super Bowl at all.
I've gathered a few of the spots that have been released to give you a taste of what to expect from the XLVIII Super Bowl.
Also… does anyone know who's playing?
Which Doritos spots will make it on the screen? 
Australian creative Thomas Noakes has made it into the final five of the global Doritos 'Crash the Super Bowl' competition with his 'Finger Cleaner' spot. Noakes is now one step away from securing the competition's US$1 million prize.
The US trade title Adweek praised the spot for "nailing an edgy, icky tone that really sticks out among the five finalists in the contest." And the spot it a hot favourite to take out the competition.
Noakes is the only entrant outside of the US to have been named a finalist. Out of the five finalists in the competition two will be played during the Super Bowl.
Coke is putting in two ads and here is one
One of Coca-Cola's two Super Bowl ads features a boy who makes a surprise play in a little league football game and runs to make a touchdown. He then keeps running until he gets to a the football field his favourite team plays on then is a surprise twist, a groundskeeper offers him a Coke. It's heartwarming.
http://youtu.be/QKi2wjELK6A
Toyota teams up with Kermit
Toyota has packed a car-full of Muppets into the back of a highlander SUV and made them sing, "We Ain't Got No Room for Boring".
http://youtu.be/N5A3R4XqhOA
The slow clap is back
CarMax (an American car dealership) congratulates a car buyer with a slow clap. The company also re-enacted the ad for an online video using only puppies that's called "Slow Bark." Brilliant!
http://youtu.be/URgQdz7qd8A
Cheerios is causing a small ruckus
Cheerios Super Bowl spot has created a lot of commentary thanks to it featuring a biracial little girl and her parents. The family have already appeared in a Cheerios' spot earlier in the year which lead to the company facing racist comments online.
The spot also involved puppies. Good work Cheerio!
http://youtu.be/LKuQrKeGe6g
More puppies! 
If the aim of Anheuser Busch's 'Puppy Love' commercial was to make your heart explode it has achieved its target. The spot features the brands iconic Clydesdales bonding with a cute Labrador puppy. The two try desperately to reconnect with each other after their first meeting.
http://youtu.be/uQB7QRyF4p4
And the brand that didn't even buy and ad spot
You didn't necessarily even have to buy airtime during the super bowl to take advantage of the media coverage an event like this generates.
Newcastle Brown Ale, has rolled out a hilarious endorsement below by actress, Anna Kendrick.
The spot features Kendrick talking about what could have been if she had made her Super Bowl commercial debut. If you only have time to watch one of the spots I've posted today, this is the one.
http://youtu.be/9g9wXBkdWEg