Apple compromises on ad platform in effort to catch Google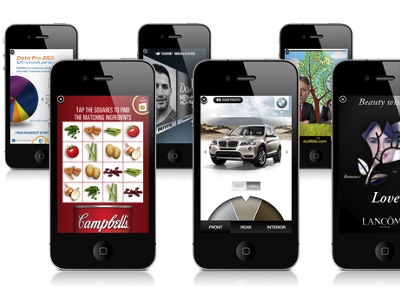 Consumer tech giant Apple is reportedly compromising on the terms of its 18-month-old mobile advertising platform iAd as it has struggled to win over customers as expected and is losing ground to rival Google.
The Wall Street Journal is reporting that after introducing its iAd service in July 2010 with a minimum spend from marketers of at least US$1 million, it is now discussing deals with a commitment of as little as US$400,000.
Apple is also reportedly introducing a more flexible pricing structure following complaints from advertisers that the original system was too confusing. Running on a combined 'cost per tap' and cost per thousand impressions (CPM) model, advertisers pay US$10 CPM and US$2 for every tap. In comparison, Google's mobile ad products vary from US$4 to US$12 CPM.
The Wall Street Journal reports that Apple is now collecting 15% of mobile display ad revenue in the US, trailing leader Google's 24%, a share that is apparently well below what late CEO Steve Jobs envisioned, and represents a fall from last year. Apple and Google held 19% each at the end of 2010, according to research firm IDC, but since then Apple has lost ground and is now trailing not only arch-nemesis Google but also Millenial Media's 17% share of the US$630 million market.
The reported compromise comes as Apple establishes a training program with its media agency OMD to educated customers about the mobile marketing, inviting senior marketing executives to tour its Cupertino headquarters and consult with Apple product managers and designers.
iAds are typically richer in their use of media, and clicking one opens up a full screen ad within the app, rather than taking the user to the Safari app, but they are only served through apps in Apple's own App Store, meaning advertisers must always utilise competing services to reach wider audiences.