Apple loses ground in tablet market, Microsoft Surface expected to struggle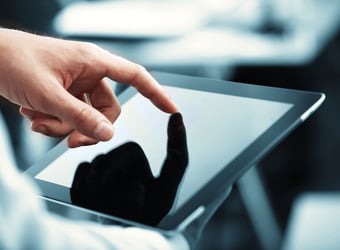 Apple has seen its tablet market share decline during the third quarter of the year to Google Android rivals.
The iPad maker has seen its share in the tablet market drop 15.1% to 50.4%, according to IDC. The charge of Android tablets was led by Samsung and Amazon with the former shipping 5.1 million tablets during the quarter.
Although Apple saw a drop in its market share, IDC puts this down, in part, to consumers waiting for new versions of the iPad including the highly anticipated iPad mini.
Tom Mainelli, research director of tablets at IDC says, "We believe a sizeable percentage of consumers interested in buying an Apple tablet sat out the third quarter in anticipation of an announcement about the new iPad mini. Now that the new mini, and a fourth-generation full-sized iPad, are both shipping we expect Apple to have a very good quarter."
The tablet market grew 49.5% year on year, with the top five non-Apple vendors all seeing an increase in shipments. Samsung saw 325% growth to end the quarter with a 18.4% share of the market, while Asus, which makes the Google Nexus 7, saw a growth of 243%.
"However, we believe the mini's relatively high $329 (AU$369) starting price leaves plenty of room for Android vendors to build upon the success they achieved in the third quarter." Mainelli adds.
IDC expects the tablet market to heat up with the recent introduction of a number of Windows 8, such as the much hyped Surface, giving consumers a third viable tablet platform from which to choose. However, with price points critical in tablets, the analyst predicts Microsoft and its partners will have a tough time winning a share of consumer wallet with price points starting at $500.
With Macworld.