Apple Pay will 'change the way you pay' – but only in the US
Apple has stayed tight-lipped about a potential Australian arrival date of its newly-announced Apple Pay mobile payments system.
An Apple spokesperson declined to comment on if and/or when Apple Pay will reach Australian shores, and what might be stopping it from launching here.
Starting in October, Apply Pay users in the US will link their bank details with their iTunes accounts to make contactless payments at Apple stores and selected retailers throughout the US.
"Apple Pay will change the way you pay," the company said in a statement.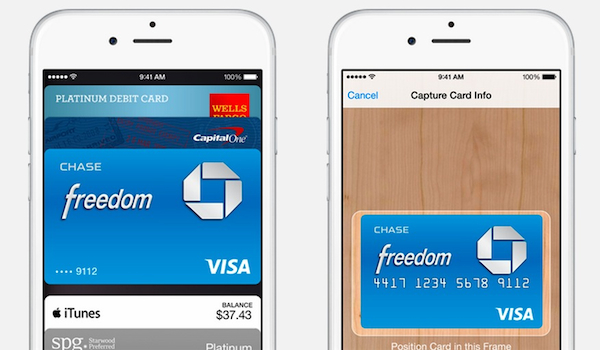 The new technology works with all new Apple devices announced yesterday: iPhone 6, iPhone 6 Plus and Apple Watch. Since Apple Watch links to iPhone 5, iPhone 5c and iPhone 5s, users of these devices who buy the Apple Watch can also use Apple Pay.
READ: To find out more about the new Apple devices, check out this article by our sister publication, Macworld Australia »
The Apple Pay technology uses a new NFC antenna design, a dedicated chip called the Secure Element and Touch ID, a security and convenience feature.
In addition to the 258 Apple retail stores in the US, some of America's leading retailers that will support Apple Pay include Bloomingdale's, Disney Store and Walt Disney World Resort, Duane Reade, Macy's, McDonald's, Sephora, Staples, Subway, Walgreens and Whole Foods Market.
Apple Watch will also work with contactless payment systems, which 220,000 US merchants have installed.
Apple Pay will initially be available to holders of American Express, MasterCard and Visa credit and debit cards from Bank of America, Capital One Bank, Chase, Citi and Wells Fargo.
"Additional banks coming quickly thereafter" include Barclaycard, Navy Federal Credit Union, PNC Bank, USAA and U.S. Bank.
Some have questioned how high consumer trust will be of Apple since a recent scandal around celebrities' nude images being stolen from their Apple accounts.
Apple's statement to announce Apple Pay addressed the security issue:
"When you add a credit or debit card with Apple Pay, the actual card numbers are not stored on the device nor on Apple servers. Instead, a unique Device Account Number is assigned, encrypted and securely stored in the Secure Element on your iPhone or Apple Watch. Each transaction is authorised with a one-time unique number using your Device Account Number and instead of using the security code from the back of your card, Apple Pay creates a dynamic security code to securely validate each transaction."
Apple senior vice president of internet software and services, Eddy Cue, described Apple Pay as placing security and privacy at its core.
"Apple doesn't collect your purchase history, so we don't know what you bought, where you bought it or how much you paid for it. And if your iPhone is lost or stolen, you can use Find My iPhone to quickly suspend payments from that device."