Are neuroscience research techniques valid enough to inform marketing decisions?
Topic sentence:
Marketing research measures derived from neuroscience techniques lack the validity needed to be useful in informing marketing decisions.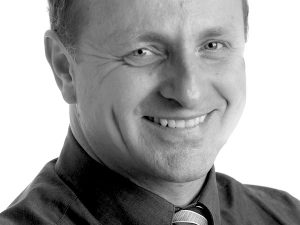 Dr Phil Harris
Lecturer in marketing in the Faculty of Business and Economics, The University of Melbourne
DISAGREE – Metrics derived from neuroscientific techniques can provide extraordinary insight about consumer reactions to marketing stimuli. The problem is that neuroscientists don't know a lot about marketing, and marketers don't know much about the neurosciences.
So there's a rather large gap in understanding how one field can complement the other and a degree of scepticism about whether neuro measures are better than traditional marketing measures. This isn't helped by the spate of neuro-trash that's been lining business bookshelves lately. There's a lot of neuromarketing opinion being thrown about but not a lot of empirical research backing up the claims in a marketing context.
To boot, reputable neuromarketing suppliers often don't communicate neuro insights in a way that connects with key marketing decision parameters.
Current neuromarketing measures are typically couched in the language of the cognitive neurosciences, using metrics such as attention, memory encoding, etc. This makes sense on one hand as many of the current measures have been repeatedly validated in the neurosciences literature and can provide some deep insights about implicit consumer reactions to marketing stimuli. However, marketers need insights that reflect brand-linked outcomes as well as processes.
In the near future, measures from the neurosciences will be accepted as an important part of a marketer's armoury. But it will need more effort from neuromarketing suppliers to demonstrate the utility of the neuro measures in terms of marketing objectives, rather than purely cognitive or emotional processes.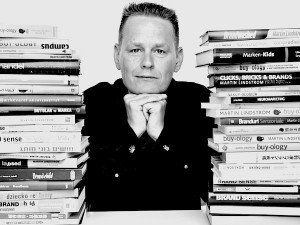 Martin Lindstrom
Branding expert, author and speaker, Martinlindstrom.com
DISAGREE – Somewhere around 2004 I first got this crazy idea. I thought that if we could somehow look into the brain we would know if our extensive marketing efforts were worth the trouble.
This is the place where marketing meets science, an odder couple would be hard to find. If you've ever had the pleasure of working within the scientific community you'd know that it's serious, detailed, complex and almost always reserves its judgment. Marketing, on the other hand, is much less serious, far more simple, and almost always prepared to be utterly conclusive. This odd couple is still struggling to find common ground.
Neuromarketing has now moved on from its infancy. One could say it's just learning to crawl. The path is bumpy, uncertain and slow. Does this mean that as an advertiser you should stand on the sideline and observe, or join while the movement is young?
In 1994 I founded one of the first interactive agencies in the world, Clemenger Interactive. Ironically, many clients were unsure about this thing called the internet. With hindsight, I can look back and see what became of those who chose to join and those who preferred to wait and see if it would fly. Many of those who joined got their fingers burnt, but kept on regardless and now are enjoying great success. Few of those who remained on the sidelines are still standing.
We now have a few incontrovertible neuromarketing facts. A whopping 85 percent of what we do is governed by our subconscious. Ironically, it seems that up to 85 per cent of our marketing dollars achieve very little. There is a dire need to overhaul the game. Only those who are crawling will stand a chance of finding their feet, and it will take another ten years for them to know if they're standing on solid ground.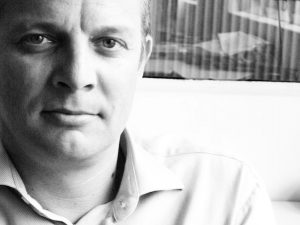 John Perry
Managing director, Havas Worldwide Melbourne
Course director and lecturer in advertising strategy for RMIT University's Masters of Advertising program
DISAGREE – What consumers say they're going to do, and what they actually do, can be two very different things. So anything that taps into the subconscious mind and provides an accurate read on emotional engagement and longterm memory encoding of marketing activities should be of critical interest to marketers.
And that is exactly what neuroscience research can provide. But, as with any emerging area of research, there will be professional providers, and not-so-professional providers.
The best neuroscience providers have invested significantly in validating their research activities, through subjecting their projects to peer review and independent validation.
The best neuroscience providers will ensure sample sizes are of significant enough scale to provide robust results (e.g. samples greater than 100) and conduct their research in naturalistic environments.
So the questions marketers really have to ask themselves are:
1. Has a link been proven between brain activity, memory encoding and the subsequent effectiveness of marketing activities?
Decades of research from Rossiter, Silberstein and Nield, for example, would strongly suggest yes.
2. Are there current providers of neuroscience research that have scientifically proven techniques to read this brain activity accurately?
Some will and some won't. But one provider who certainly does, and one we should be very proud of locally, is Neuro-Insight, who started in Australia, but is now a global player in this space.
3. Can neuroscience research improve my marketing activities before I implement them?
I wouldn't dare answer this question on behalf of marketers, but if the first two questions are answered yes… then in my opinion, there is only one conclusion!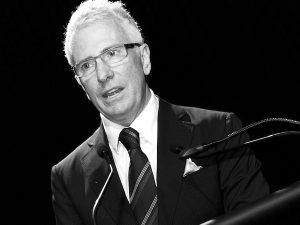 Ken Roberts
Managing partner, Forethought Research
NEUTRAL – Here and now? Neuroscience is the classic product-driven service: largely, a medical device looking for new markets. Can it help marketers? Yes …and no.
Investigation by scientists like Professor Antonio Damasio have advanced our understanding that people are not entirely rational – marketing research has long been able to quantify the rational drivers in consumer choice – but that our decisions are also a function of our nonconscious emotions. So, in many ways, neuroscience was marketing's great hope for a lens into our non-conscious discrete emotions. But in fact it is some years from being that.
So what can neuroscience offer marketers? It can tell you whether your communication is activating arousal and approach or avoidance – in layman's terms that is 'good' or 'bad' – but that's a crude insight. If one of your marketing objectives is to ensure that your audience is 'learning' and therefore consistent with the persuasion school then the answer is yes, neuroscience can tell you what has been encoded into long-term memory. But these science-based approaches do not address the main questions marketers need to have answered.
In 2011 the Advertising Research Foundation conducted a study into the efficacy and contribution of neuroscience. Sixteen commercial sponsors and an independent panel tested the output of eight neuromarketing vendors.
Addressing the ability of neuromarketing to measure discrete emotions the reviewers found: "Measuring 'attention' (and related reactions such as arousal) is less complex than measuring specific emotions and purchase intent.
"The experts' consensus is that reactions to one specific region of the brain cannot always be interpreted as indicative of one specific emotion." The findings also queried where the neuromarketers' science stopped and their opinions started.