Australian companies lead the global pack in reaching lead generation targets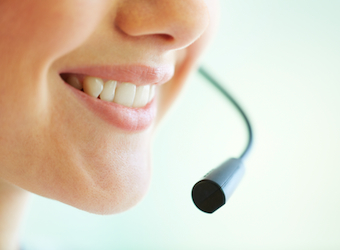 Australian companies are leading the way globally in reaching lead generation targets, achieving 21.7%, compared to the global average of 17.3%.
Marketing and sales lead generation company 360 Leads has released the results of a study across six continents looking at the lead generation practices of sales and marketing executives.
'The Black Report' 2014 found that globally, 78.5% of companies had conducted lead generation campaigns. 58% considered sales lead generation their greatest sales and marketing challenge.
The reasons behind Australian companies' success relative to the rest of the world could be attributed to its economic resilience in recent years, says 360 Leads president and CEO Stuart Lewis.
"Australia's resilient GDP growth in 2012 and 2013, with Europe struggling to reach 1%, may be a factor in stronger relative performance. In addition, geography isolates Australia from a certain amount of market clutter, and that may enable Australian companies to more effectively connect with their domestic target audiences."
Some other local findings from 'The Black Report' include:
Australian companies do more sales lead generation than companies in the United States or Canada,

43.5% of Australian companies believe they have sufficient data for their lead generation activities but only 31% of Europeans feel the same way,

Australian companies ranked social media and outbound telemarketing as equal top performing lead generation channels, while other countries preferred outbound telemarketing,

companies most successful with lead generation were often from the financial services, business and professional services and technology industries, and

the least successful companies came from the manufacturing, healthcare and pharmaceutical industries.
The study also found discrepancies between the views of sales executives and those in marketing, with marketing believing nurturing activity is missed 17.3% of the time. Sales believes it is only missed 5.7% of the time.
Globally, the two departments are divided in the debate between outbound telemarketing and digital channels – sales prefers outbound telemarketing (57.1% higher than marketing), while marketing prefers digital (65.6% higher than sales).
The study also found the following points relating to scale of lead generation operations:
Communicating three or more times with a sales prospect makes a company 2.4 times more likely to meet their targets,

companies with sales forces of more than 25 people have a 62% higher chance at meeting their lead generation targets, and

companies with more than 100 employees are 1.5 times more likely to reach their sales lead generation targets.