The Big V: Victoria gets new state logo
Selling 'the best of everything our state has to offer', Victorian Premier Daniel Andrews has revealed a brand new logo for both Victoria and Melbourne.
Designed by Designworks and Ogilvy Australia, both logos incorporate the Big V in a more central position than previous logos. Using the Big V on both logos is a deliberate effort at uniting both brands.
"This is about finding a new way to sell the many strengths of our state – not as pieces of some disparate puzzle, but as part of one big, clear vision of what we stand for and what we will do," Andrews says.
Previous logos for Victoria, Melbourne, Tourism Vic and the State Government have all seemed a little disjointed from one another with no obvious theme connecting them.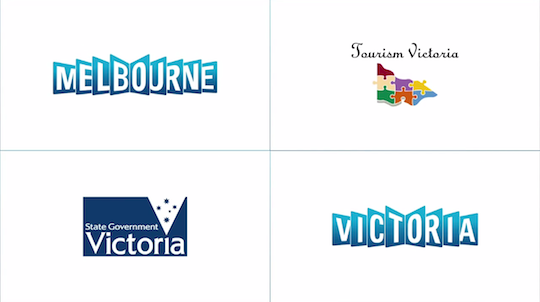 The Age and the ABC are reporting Andrews announced at the launch the new logos are the beginning of the most aggressive and the most expensive campaign that Victoria has ever run and is set to cost the government $20 million, suggesting that more is yet to come.
Andrews wants the new brand to sell Victoria's economic strength, cultural diversity, world-class events and diverse regions. The campaign is designed to attract attention both around the country and internationally.
"It's a fundamental shift in the way we go about attracting investment, improving services and creating jobs," Andrews says.
The announcement video, as seen below, explores all the ways that Victoria is the best at everything including the best sports and entertainment, universities and schools, artists and creative minds and some of the best natural wonders.
Andrews says this is why the state needs a unifying brand that can tell Victoria's story.
"We're working hard to build a bold and bright future for our state, keeping Victoria number one."
The iconic Big V will be available to Victorian businesses and tourism operators to make their own. The Victorian Football League already has a V in its logo.