Biggest sponsorship opportunities for brands in 2015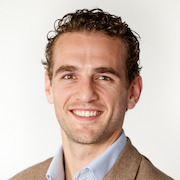 Jack Watts, managing director of sponsorship and activation firm Bastion EBA, shares his predictions for the biggest opportunities for brands in the partnership and sponsorship space in 2015.
1.
CrownBet

 & the AFL

CrownBet (formerly BetEasy), partly acquired by Crown Resorts in 2014, announced in December a record breaking partnership for the AFL in the betting and wagering category replacing incumbent Tabcorp.

They have an opportunity to break away from traditional betting sponsorship and do something innovative as the only Australian owned bookmaker partnering with Australia's game.

READ: BetEasy rebrands to CrownBet to align with Crown Resorts brand » 
2. FFA and A-League Clubs
Football had an enormous year in Australia in 2015. Record breaking A-League attendance, membership and ratings and a wildly successful Asian Cup saw champions Socceroos enjoy a commercially successful event led by sporting business veteran and Bastion EBA board member, Michael Brown.
Look out for the new AIA Vitality MiniRoos partnership as well as a rumoured announcement on a two-year hiatus from a Socceroos Naming Rights Partner in 2015.
3. Cricket and Rugby World Cup
We're looking at a big year for international sporting tournaments, and marketers will be looking to brands that can activate their partnerships effectively.
Events such as wildly successful Asian World Cup illustrate there's an appetite; in 2015 in events such as the Cricket and Rugby World Cups will show which brands create value by bringing the customers closer to the point of sale.
Look out for sponsors like Pepsi, Heineken, Emirates and Hyundai in 2015.
4. Social participation
This year will be big for brands partnering with sports and activities based around social participation. Reaching these groups has been previously difficult as they are largely unregistered participants and do not always have a relationship with the peak body.
Commercially-led innovation in digital and social engagement enables these groups to be targeted like never before. The rising popularity of tracking and recording apps such as Smiling Mind (meditation) and Strava (cycling) has resulted in huge downloads, loyal following and big data – crucial for marketers.
5. Art and culture
There's huge opportunity in the commercialisation of art and cultural initiatives, made popular by overseas examples coming to Australia. The wildly successful White Night and Night Noodle Markets in Melbourne show there's consumer demand; the question remains on how impactful partnerships behind the scenes are to make these events profitable for local councils and cultural organisations.
6. NRL
Having recently terminated the contract of Paul Kind, head of commercial (with the organisation since 2002); 2015 could be a make or break year for the NRL.
The NRL still has difficulties with unprofitable clubs, low membership and attendance and substandard suburban stadiums; however, is potentially poised to go through a period of unprecedented commercial growth.
Currently, the NRL has a broadcast rights deal larger than the AFL and has negotiated with Touch Football Australia to commercialise a particularly large adult social participation base which shows great potential.
7. Leveraging naming rights sponsorships
Stadium naming rights sponsorship, when leveraged well, offers an excellent opportunity for brands to increase awareness with consumers. The opportunity for brands in 2015 will be how well they use the sponsorship to bring customers closer to the point of sale during key moments through a targeted, well considered 'game plan'.
The recent announcement of Pepper Stadium partners two fast growing organisations – Penrith Panthers' home ground and the country's largest non-bank residential mortgage lender Pepper – leverages awareness in Western Sydney. It's a clever strategy for the brand long term and mutually beneficial for both parties. Penrith Panthers are looked after and Pepper increases awareness of its services in a fast growing consumer segment in NSW.