BitTorrent's content head discusses how it's using the technology for good – and profit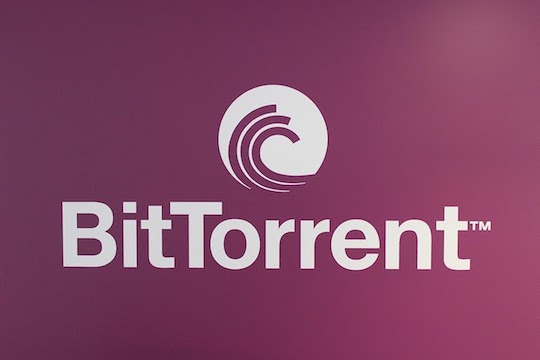 BitTorrent's head of content strategy talks to Marketing about the company's push to become a legitimate force in content distribution and its vision to provide options for content creators to explore new storytelling modes.
BitTorrent, the company behind the pioneering peer-to-peer file-sharing technology that bears its name, has been fighting hard to lose the association with digital content piracy.
A technology based on linking numerous complicit parties spread around the world is perfect for sharing audio and video, including from an avoiding-law-enforcement point of view, but it's the use of this technology "for good" that comprises where the company's business model lies.
BitTorrent, the company, has explored the capabilities of decentralised distribution through a number of products.
Figuring out the right model is an ongoing process, and has meant restructuring and redefining of purpose. Last week about a third of its US-based staff were laid off. It's a move the company says is to realign resources, with sources telling Buzzfeed News the company is regrouping around a more streamlined stable of products.
One of these products is BitTorrent Sync, a server-less version of Dropbox that the company says offers greater security due to no data being stored in centralised servers.
Another major product the company is focusing on is BitTorrent Bundle, a self-serve distribute platform through which content creators can charge what they like for their music/video/book/whatever, as well as keep ownership of transaction data.
The Bundle platform is understandably attractive to independent musicians, authors and filmmakers, but big names are also taking up the platform. Radiohead's Thom Yorke was last year involved in the first experiment to use a pay gate on the platform. He quickly became the most legally-downloaded BitTorrent artist, and is reported to have made US$20 million from it in just a few months.
The Bundle platform has gone on to premiere feature films, and be another ecommerce channel for authors to sell ebooks, including a (non-marketing) book by American Apparel marketer Ryan Holiday.
Last week saw the launch of comedy talk-show series That Start-up Show on Bundle. The Australian series, hosted by comedian and media tech commentator Dan Ilic, gives away the first few episodes free, then fans can pay $2.95 or higher to access the rest of the episodes in the series.
At time of writing, it's had just under 900,000 free and paid downloads, according to the show's Bundle page.
After Doctor Who, it's the second episodic content to be released on the platform, and is the first original content series to premiere on the platform.
Marketing spoke with Straith Schreder, director of content strategy at BitTorrent, about the partnership and the company's strategy. 
Marketing: Who is BitTorrent's audience?
Straith Schreder: We reach 18-24s around the world. There's 200 million of them. They're tech savvy, they're creative, and they're invested in the same kind of culture That Start-up Show explores, so for us it was natural and quite fortuitous for this to premiere on this channel.
M: What does BitTorrent now see its role as in media distribution?
SS: When it comes to bundle what we're trying to do is share this type of narrative but we're also dedicated to giving creators options, in a couple of different ways.
When it comes to storytelling BitTorrent technology, the idea of a torrent, the idea of Bundle, when it comes to creative distribution it becomes kind of infinite, there's no limit to what you can put to what you can put inside a bundle, there's no limit to size, to media format. You can deliver 4K. You can tell a story that covers across film, music, art, text in a cohesive way.
That's exactly the types of options that we think creators need: substantial distribution options that allow them to explore new storytelling modes.
We're also passionate about giving creators a better deal. The idea is that creators get more revenue from each sale. 90% goes direct to the artist, we take 10% for processing.
They also get 100% of all data associated with the transaction. They have email addresses, they have geographies, they have ways to reach their own fan base.
At the end of the day what we're seeing, at least in the creative space, is that data ownership is truly emerging as one of the core… I almost want to say 'human rights issue' of our age.
It's almost impossible to build a career if you don't have access to that, so we making sure that creators can retain that and reach the audience and users who are passionate about their work.
M: Can anyone do this? Is it a self-serve platform?
SS: That's exactly right. Anyone can use it, it's open to all creators.
This is something that is designed to work for all of us, the 99% of artists not necessarily the 1% of elite creators.
Anybody can sign up and create an account, pretty much as easily as setting up a Facebook page or YouTube account. You can just go in there and mess around.
M: This is based on the premise that people download illegally because of access issues and not because of payment issues. What sort of data do you have to back that up?
SS: We started this platform and we started experimentation around value-based transactions in 2013, so the very first part of the experience was around in what ways people would contribute to a creator.
The first test case for that was email addresses: would people kick in an email address in exchange for access to content. That was proof of concept for us. We found that the conversion from that was super high and we've seen incredible traction for pay gates within the platform.
Again, this is an audience of 200 million people, very passionate and almost activist on the behalf of artists. This is an audience that spends more on music, film and books online.
We completed a study on them in October.
M: What's the plan for BitTorrent Bundle – do you see big movie distributors getting involved, the music labels?
SS: Absolutely. We've worked with almost every single music label. We've worked with Filmbuff, with many of the digital distributors for film.
Certainly we're seeking traction for both individual titles and aggregators on the platform.
What we're looking to do is build in options and flexibility, both when it comes to consumption and specifically for artists and distributors some flexibility to attach different business models to different pieces of content. There are some cases where it makes sense to give away a single. There are some cases where it makes sense to distribute work in exchange for an email address. And there's certainly some cases where it makes sense to ask for direct payment. And we want to enable all those options for artists.
M: I'm curious as to how distributing a TV series works, because one of the benefits of online is in the social sharing space and the discussion around that, but if viewers are downloading rather than viewing on YouTube or some other online video platform, does that take away the social and community aspect? 
SS: I don't think so. Having it instantly accessible to download and view only adds to the social part. With this mechanism of distribution you're giving people the ability to watch it all at once, if you so choose, or if you only want to watch an episode you can do that as well.
Obviously we've seen video-on-demand platforms who offer that kind of choice do extremely well. Netflix being case in point.
M: How big a part is Bundle for BitTorrent as a business? Is it the new business model for the company going forward?
SS: We certainly have made a massive investment in content and into building out this platform for artists.
We also as a business have a focus on the benefits of distributed technology. There are so many ways in which decentralisation can impact the internet's creators and the internet's entrepreneurs. I think that direct to fan publishing is certainly just one of them.
BitTorrent Sync, which is a server-less version of Dropbox, has massive advantages: there's no storage, there's no central server which makes it less susceptible to hacking.
There's just so many ways that the technology can be used for good and we're certainly looking at exploring many of those ways.
M: Straith, thanks a lot for your time. 
SS: Thank you.