Ikea's Airbnb sleepover wins its agencies a Webby Award for social and events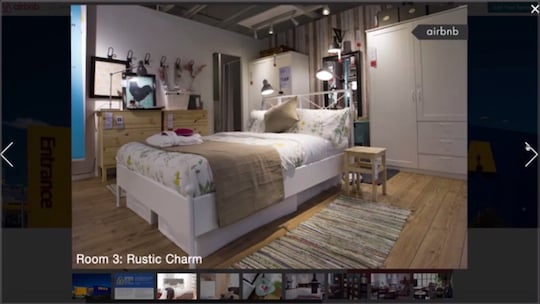 Ikea's partnership with peer-to-peer accommodation network Airbnb, in which it hosted three families overnight in its Tempe, Sydney store, has won its agencies a Webby Award in the social/events category.
Branded content and advertising agency The Monkeys and PR agency Mango activated the campaign for Ikea, which reached a PR audience of nearly 800 million, while media spend was zero.
READ: Ikea and Airbnb collaboration invites people to sleep in an Ikea store »
The campaign, created to promote Ikea bedroom solutions, involved turning the store into a bed and breakfast that included three bedrooms, a communal dining area and a kids' play room.
Experienced Airbnb hosts assisted the brand to showcase its three rooms on the website, complete with Ikea decor in three styles: 'modern elegance', 'inner city living' and 'rustic charm'.
The international New York-based Webby Awards, which honour "excellence on the internet", this year received nearly 13,000 entries from all 50 US states and more than 60 countries worldwide, making it the biggest year in the awards' history.