Brain trust: four marketers' reflections and advice to their younger selves
We asked four marketers to write a letter to their younger selves, addressing the following question:
"Your breadth of experiences throughout your career has shaped what you know about marketing. Imagine you could send a letter back in time. What advice would you give yourself?"
Nicole Parker
Nespresso Australia marketing and communications manager
Dear Nicole,
Let's talk. Let's talk about the decisions you've been making… or rather, the lack of.
Your decision to cut your hair into a short crop à la Gwyneth was a bad one. But, don't let this scare you from making decisions and taking risks in the future. Stop thinking about your next career move and make it happen. Now!
People (including recruiters) will tell you that you won't get a job outside of the industry you landed in straight after uni. Use these detractors to fuel your determination. Shut out their criticisms, but do so with respect – it's a small industry after all and you will run into former associates in the years to come.
Tenacity and loyalty will get you far, but make sure it's not to the detriment of your personal development. I urge you to have the courage to listen to your instincts and back yourself. Look for a role that will give you the skills required to round out your experience and, most importantly, pursue your passions. You'll be pleased with your career when you look back.
I suspect you're reading this after hours, cramming in as much as you can into every single day. Keep doing that. No, I'm not talking about the late nights and early mornings. I'm referring to your appetite to know more.
Keep your ears and eyes open and look for teachers in unlikely places. Allow people from all walks of life to show you new things. If you make mistakes – and you will – ask yourself, 'What can I learn from this situation?' This will stop you from dwelling on the negative and allow you to focus on the positive.
One last thing – don't stress. Even when things seem bleak or you're faced with a tough situation, always stay true to your strong personal values and handle it with poise and dignity.
Your older, wiser and long-haired self,
Nicole
Sonia Adams
GHD client liaison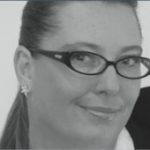 Dear Sonia,
What were you thinking? I told you to do the law degree, not the obscure arts/communications one!
If you were a lawyer, people would respect you in meetings. They might even have invited you to meetings where commercial discussions were happening – not just briefings for brochureware.
OK – so that's probably a bit harsh, but I know there have been times when you have been an intellectual snob. It just seems odd to look down your own nose at yourself! You've had some great victories though. Remember the
time someone asked you to a meeting to talk about designing some strategy communications material? In the months following that briefing you managed to change the entire strategy of the firm and drive a new culture around client interaction and service. All without 'permission'.
What about those other guys who wanted to chase that big client, but didn't know where to start? You convinced them to invest some time and money with an external coach – they loved the process and, of course, winning the work. Now they think they invented big pursuit strategy (LOL).
I guess you were right to change your mind and not become a lawyer. It was clever that you never really did just define yourself as a marketer – you could have been stuck with the Pantone charts forever. You've played across all spheres of the business. Over the years you have positioned yourself as an enabler of commercial outcomes.
I've seen you work on acquisition integrations, due diligence projects, lead client workshops, undertake QA reviews, scope the next big thought leadership platform, manage reputation crises and run a P&L for over 20 years. Weird really – I'm not sure people even know what your original qualification was in…
I still love you Pantone – just from a safe distance now.
Sonia
Mitchell Mackay
Ansell Limited marketing director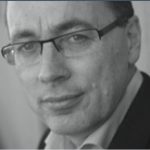 Dear Mitchell,
Please strive to be braver and bolder as your career unfolds.
As a marketer, you will soon confront an environment where you cannot build brands, stimulate demand and promote sales without a high degree of tech literacy.
FYI, here's a must-do hit list:
Know where the CIO's office is located and engage as an equal partner with IT,

know your customers. Who are they? What are their issues? And how are you helping them address these challenges?

welcome direct accountability for revenue generation,

learn both formally at the best business education institutions and informally in the real world of work,

build your network in all directions. Seek out mentors and smart people. Make it clear that you wish to learn,

get the negatives out there with your managers, your team and, critically, customers, and deal with them. Treat your suppliers, agencies, consultants and vendors as partners,

develop insights into Japanese, South East Asian, Korean, Indian and, of course, Chinese attitudes and habits. Manage a multinational team. Secure at least one role in your career that entitles you to an APEC Business Travel Card and the joy of skipping the arrivals queue at Hong Kong Airport's passport control zone,

English works almost everywhere, which is great, but it does mean that, unlike your German and Chinese colleagues, you don't have their motivation to learn a second language,

people quit their managers, not companies. Embrace the responsibility of mentoring others. An energised and loyal team can change entire games and upend markets, and

do not lose focus on what is important: your health, wellbeing and your family. Definitely don't sweat the small stuff. Finally, always consider what will be your legacy. Did you change the game for the better?
Best wishes,
Mitchell
Sonia Bijelic
Cricket Australia head of marketing
Dear Sonia,
Given you're right at the start of your marketing career, make sure you learn as much as you can and try your hand at different roles to build up your experience.
If there is one piece of advice I could give to help with your career it would be PIE… I know that sounds strange, so let me explain.
PIE stands for Performance, Image and Exposure – you need all three to really succeed.
'Performance' is the first step – you need to do this right to get anywhere. Not only do you need to be a high achiever, everyone around you at work needs to think so too. Make sure you deliver over and above management's expectations, because when you do people will see you as someone who delivers results and is ready for the next level.
While 'Performance' is about what you deliver, 'Image' is about how you deliver it. It's about how you engage with people and the impression you create with every interaction. You don't need to be soft, but just take care to engage with people well. Look at the image of senior management as a model for success and regularly ask for 360-degree feedback from your peers and management – as painful as it is sometimes, accept it as a gift that will help your career.
Finally, you need 'Exposure'. Be clear about what your career goal is and spend time identifying the people that will have an impact upon your chances of getting there – these are the people you need to get exposure with. Put your hand up for projects where you will get visibility with those stakeholders, go to networking events, create a mentor relationship and organise meetings directly with stakeholders to update them on your work and get advice from them. You'll also have to become comfortable talking about your achievements – unless you talk about what you've done, how will other people know?
I promise you, if you do the above, your career success will be easy as PIE!
Sonia