Tourism Australia chief marketer Nick Baker resigns after seven years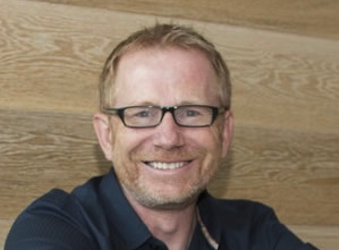 Tourism Australia CMO Nick Baker has resigned after seven years of guiding the country's tourism marketing strategy. He will leave the organisation at the end of January 2015.
Baker was named ADMA 'Marketer of the Year' for 2014. He led the team to deliver three of Tourism Australia's most successful global campaigns, 'There's Nothing Like Australia', 'Best Jobs in the World' and 'Restaurant Australia'.
Tourism Australia Managing Director John O'Sullivan praised Baker's work on the three campaigns:
"All of these campaigns have been meticulously planned, well executed, and, importantly, done so through strong teamwork and successful partnership with industry and our state and territory partners.
"Another major achievement, for which Nick should be very proud, has been the creation of one of the world's most successful social media marketing strategies."
Baker said he felt great satisfaction from his team's achievements and having grown Tourism Australia's marketing strategy to much more than big campaigns.
"Being part of such a dedicated team, getting to work on so many important projects with industry and our other partners has been incredible.
"I believe we've developed a clear strategy to move our global marketing forward and also created the digital and social platforms necessary to compete globally in a hugely competitive market place."
A former senior policy advisor in tourism to the federal coalition said it had achieved 'remarkable success' under Baker.
"These excellent marketing campaigns were based on solid research, and were effectively driven to key inbound tourism markets. Nick's understanding of digital and social media has helped the agency make the most of a constrained budget, and has kept Australia top of mind amongst our potential guests."
Baker will remain in the role until the end of January next year to oversee the 'Restaurant Australia' campaign and allow time for Tourism Australia to find a suitable replacement.
Here is some of the work Baker has been responsible for:
'Restaurant Australia'
'There's Nothing Like Australia'
'Best Jobs in the World'