Brands must personalise, humanise, become seamless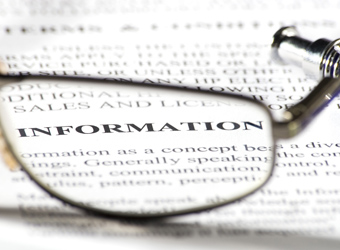 Brands must become as one with media to attract, rather than interrupt, consumers with valuable content if they are to continue to prosper as the world becomes increasingly connected and social, according to a new report.
The 'Social Trends Report 2012′ from social shopping agency Bazaarvoice looks at four trends set to impact brands, arguing that advertising and marketing is becoming so ubiquitous that it's becoming increasingly ignored.
In our constantly-evolving social landscape, brands that seize the opportunity to change with the times stand to gain the most, the report says, highlighting data responsiveness, the consumer's omni-channel appetite and the humanisation of brands as other trends set to impact.
Predicting increasing desire for personalised communication and offers from brands, the report forecasts that "the companies that are quickest to detect and adapt to signals in social data will be leaner, more profitable, and more beloved by consumers than ever before."
With many retailers struggling to adapt to omni-channel business models, the report claims the appetite for cross channel is already highly developed among consumers. Consumers are transcending the distinctions between channels, demanding a single, channel-agnostic experience. Brands that seamlessly deliver information, utility, and convenience to the omnichannel consumer will win their business and loyalty.
The authenticity trend that has been spoken about for years by trend watchers is taken a step further by Bazaarvoice who believe consumers demand completely humanised brands. "Consumers are more than the sum of their social connections and interests," the report reads. "The sentiment graph will reveal to companies what's missing – what consumers truly care about, and the intensity of these feelings."
The report's key prediction, that brands will become media, is a trend already starting to emerge in the retail sector. Dubbed 'storytailing', a number of retail brands have invested in magazine or online content of a similar calibre to fashion magazines, including British online men's retailer Mr Porter, and local retailers Somedays and The Iconic.
"Brands no longer have a captive audience in traditional media channels," the report reads. "Companies today can't just broadcast any message and expect everyone to listen… social allows anyone to create, publish, and share media."
Brands must become media companies, capturing attention by being helpful, interesting, or entertaining. "Stop marketing. Stop selling. Start educating, entertaining, and informing in ways that captivate the people you want to reach."