Brands on the street: how outdoor advertising works for the luxury market
Simon Bell explores why outdoor media is an important part of a luxury brand's media strategy.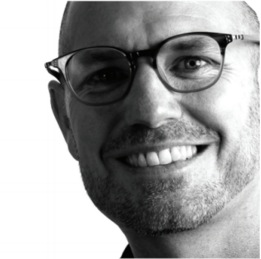 The luxury market is currently waking up to the opportunities of 'digital'. Conventional thinking was that the online and luxury experience were incompatible, but with the likes of Net-a-Porter engaging with millions of consumers every day across its online site, app and social media channels, this thinking has been widely debunked.

A 2014 report by McKinsey, 'Luxury Shopping in the Digital Age', concluded that while ecommerce represented just 4% of luxury sales, 40% of luxury purchases were in some way influenced by consumers' digital experience, whether that be online or through social media.
Don't let the tail wag the dog
Given these findings, it would be very easy for luxury brands to over index in favour of online marketing at the expense of outdoor, especially when competing for the attention of tech-savvy millennials. This, however, would be a mistake.
Luxury brands sell aspirations and dreams, not just products; therefore, crafting and telling compelling stories is crucial. And outdoor advertising plays an important part of the journey for luxury brands.
All brands should be media neutral, but this particularly applies to luxury brands, with the brand and brand story needing to drive media. Consequently, on and offline have their place in the luxury ecosystem. The key is to make the experience seamless. Luxury brands need to be set up to work across all touch points. They must be agile and provide brand owners with the tools to react quickly and efficiently to opportunity both on and offline.
Online, offline, inline
'Old' media still has a place. Burberry and Net-a-Porter are examples of luxury brands that understand how to engage consumers across all media.
Burberry has recently commissioned the incredibly popular fashion and portrait photographer Mario Testino to shoot its Spring 2016 advertising campaign.
To support the campaign, the brand will show behind the scenes footage using Snapchat, with the aim being to use digital and social platforms to convey the energy of the brand and the creative process. This is a perfect example of how digital and traditional media can support each other to generate new content.
Last year Net-a-Porter launched a digital outdoor campaign that displayed real-time sales trends across digital signage. A live feed was incorporated into an advertising board, showing the products women were buying globally, as and when they were purchasing them.
Using data to create a live trends update for its users was a simple yet innovative way to use outdoor advertising: creating a sense of urgency and a direct call to action.
Big statements
Another advantage of outdoor advertising is that it offers scale and the option of making big statements. Hermès, for example, is highly adept at creating adverts that are like pieces of art. Large hoardings become canvases that heighten the appeal of both brand and product, especially where the brand's scarves are concerned.
The same applies to talent. When a luxury brand is paying millions of dollars to a celebrity deemed to be a good fit for the brand, it stands to reason that there is value in larger scale outdoor activity that brings brand and celebrity together. Think of the Calvin Klein billboards in Times Square, New York, which can even generate media and social interest well beyond the billboard itself.
London, New York, Paris
Luxury fashion brands have long associated themselves with places, with glamorous destinations always playing a part in campaigns and photo shoots.
These destinations now provide the location for luxury shopping experiences that play the role of brand-cathedrals, where the rich and style savvy can worship and experience the brand. Retail destinations like Paris, New York, Dubai, Hong Kong and London provide a natural backdrop for luxury brands.
Take, for example, Tiffany & Co and its activity in Hong Kong. The brand regularly takes over the tram stop outside of its store to advertise the brand, bringing the brand out into the street.
There are two ways to look at this execution.
One is to view this activity as unnecessary 'brand badging' that needlessly damages the elegance of the brand. The counterview, however, is that in a city like Hong Kong, which is naturally chaotic, vibrant and visually cluttered, bringing the brand to the streets is appropriate. Outdoor is a means for the brand to become part of the fabric of the city.
Gateway to the luxury market
The location of outdoor advertising also plays an important role when it comes to large-scale outdoor advertising at international airports.
Airports are a proven gateway to the luxury market, with regular international travellers more likely to purchase luxury goods on a more regular basis, whether it be fashion, cars, watches, or business and first class airline tickets.
Outdoor large-scale advertisements with luxury branded content and images can attract consumers' attention and help that brand stay top of mind. They can create a brand story right when consumers are looking for inspiration before purchasing luxury goods at duty-free retailers or at their end destination.
Personalising your message
Outdoor advertising is traditionally a mass medium, but luxury consumers more than ever are demanding personalised service from their brands and this extends to how they are communicated to.
Luxury car brands were some of the first to embrace outdoor advertising, but with the advance of digital they have been able to advance their messaging. This year, Lexus exclusively teamed up with APN Outdoor to launch a series of digital billboards with vehicle recognition technology to tailor messages to drivers of non-Lexus cars. The tongue-in-cheek campaign appeals to a younger and more progressive luxury audience.
Part of the network
Outdoor definitely has an important part to play in the luxury brands market and when it comes to reaching affluent consumers. Outdoor advertising can inspire, create desire and tell a brand story. But the brand journey cannot start and end with just outdoor, as brands need to ensure consumers can act on inspiration right then and there, however they please.
Simon Bell is executive director – strategy, South-East Asia, Pacific and Japan, at Landor.