BRW Most Innovative Companies: Xero, M&C Saatchi and Planet Innovation in top 3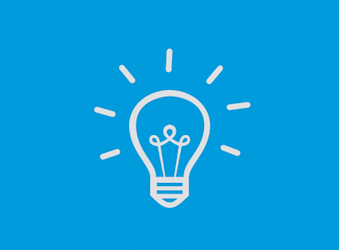 BRW has named cloud-based accounting software provider Xero the most innovative company for 2014.
Xero's innovations to improve payroll functionality and the tax platform won the company the award, as well as its innovation through a network of third parties including 350 independent developers that make plugins for its software.
"Xero's innovations make payroll and tax obligations substantially easier for bookkeepers and accountants saving time by automating processes and eliminating the need for most paperwork," BRW said.
Xero announced yesterday that former Commonwealth Bank chief marketing and online officer Andy Lark will join the company as its new CMO.
"Andy has been involved with Xero since the beginning as a sounding board – and now as part of our leadership team he will be able to play a direct role in driving our momentum, brand and product through our next phase of growth," says CEO Rod Drury.
M&C Saatchi's 'Clever Buoy'
In second place for the 2014 BRW Most Innovative Companies was M&C Saatchi for its 'Clever Buoy' campaign with Optus.
The smart ocean buoy minimised the risk of shark attacks by detecting sharks and alerting beach-goers via the Optus network.
M&C Saatchi CEO Jaimes Leggett said praised his clients.
"None of our moves to innovation would have amounted to much without their vision, bravery and support. Optus has been simply brilliant in embracing Clever Buoy and helping drive the project to reach its full potential. The same goes for Google.
"For us innovation is not an option, it's a necessity to keep ahead of a rapidly evolving marketplace and we're fortunate to have clients who share that view."
Planet Innovation's incubator
BRW's third most innovative company is Planet Innovation, which created an incubator to be used for IVF.
The incubator gives embryologists the ability to grade embryos without compromising their safety.
BRW comment on this year's competition
More "ground-breaking innovations" made this year's top 10 list than previously, due partly to a 50% increase in entries to the BRW Most Innovative Companies competition.
This increase included more entrants from the corporate sector, which BRW interprets to suggest CEOs of large companies are less complacent of the risk of disruption from start-ups.
BRW Editor Michael Bailey says this year's list is the competition's strongest so far.
"A recent study suggested that businesses in Australia and other rich countries are lagging their counterparts in the developing world in embracing 'open innovation' however through the compilation of this list with Inventium we have seen the best innovators in Australia and been inspired by the partnerships they have developed and the level of creative thinking displayed."
The industries most represented in the top 50 were IT, finance and professional services respectively.
BRW identified five broad approaches demonstrated by this years winners:
Nurture innovation in-house

Collaborate with a partner

Cultivate many partners

Crowd source or co-create

Find an innovative start-up and buy it
BRW Most Innovative Companies Top 10
Xero (software development),

M&C Saatchi (media),

Planet Innovation (product development),

Y&R Group (media),

Hickory Group (construction),

Commonwealth Bank (finance),

MYOB (software development),

Laing O'Rourke Australia (engineering),

Employment Innovations    (HR/payroll services), and

Um Australia (media).
To enter the competition, companies had to describe the details and business impact of two innovations they had implemented in the past 12 months, as well as completing Inventium's Innovation Audit.