Businesses show their support for Australian marriage equality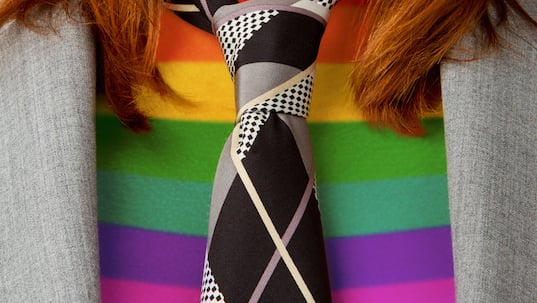 One hundred and fifty-four businesses will show their support for Australian marriage equality in an ad in The Weekend Australian Magazine tomorrow.
The businesses have all pledged their support in an open letter calling for marriage equality to be legislated by the Australian Parliament.
Just two weeks ago, 53 businesses ran a full-page ad in The Australian, which gained international exposure. More than 100 new brands have since joined including McDonald's, Football Federation Australia, Airbnb and Twitter.
The letter argues that marriage equality will allows employees to function "at their best".
"Not only is marriage equality the only truly fair option, it is also a sound economic option given that a happy workforce is a productive one," the letter reads.
Football Federation Australia's chief executive, David Gallop, said in an interview with the Sydney Morning Herald that the organisation took "support for diversity and inclusion" seriously.
"A sport like ours is uniquely placed to raise awareness about this kind of social issue," Mr Gallop said.
At a breakfast hosted last month by Australian Marriage Equality, Diversity Council Australia and Gilbert & Tobin, Qantas boss Alan Joyce said it was important for everyone to feel comfortable at work, which would also boost morale.
"Any piece of important legislation that in some way says you're different, you're second class, you don't have the same rights as everybody else, is bad for everybody's position," Mr Joyce said.
Australian Marriage Equality's national director, Rodney Croome, said the support shown by Australian businesses was critical to workplace equality and to Australia's international reputation.
"The message is clear: the country is ready for change," Mr Croome said.